Equipping indigenous biblical counselors
Establishing indigenous biblical counseling ministries
Encouraging indigenous churches to train biblical counselors
Equipping indigenous disciplemakers
Establishing indigenous missionary sending systems
Encouraging indigenous churches to engage the least-reached
Grace Fellowship also partners with people and organizations who are called to similar goals around the world. 
We're excited about what God is doing through their faithfulness and happy to support them with prayer and finances.
Sign Up For Weekly Prayer Emails
Loving God looks a lot like loving others. As we practice loving our neighbors, we have the privilege of partnering with individuals and organizations all around our city. There are so many ways to show love, from cooking a meal, coming around a family in crisis, or using the Bible to counsel someone hurt by sin. How will you love your neighbor today?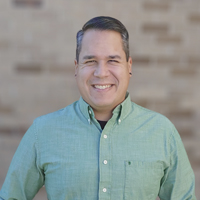 Director of Missions & Mobilization