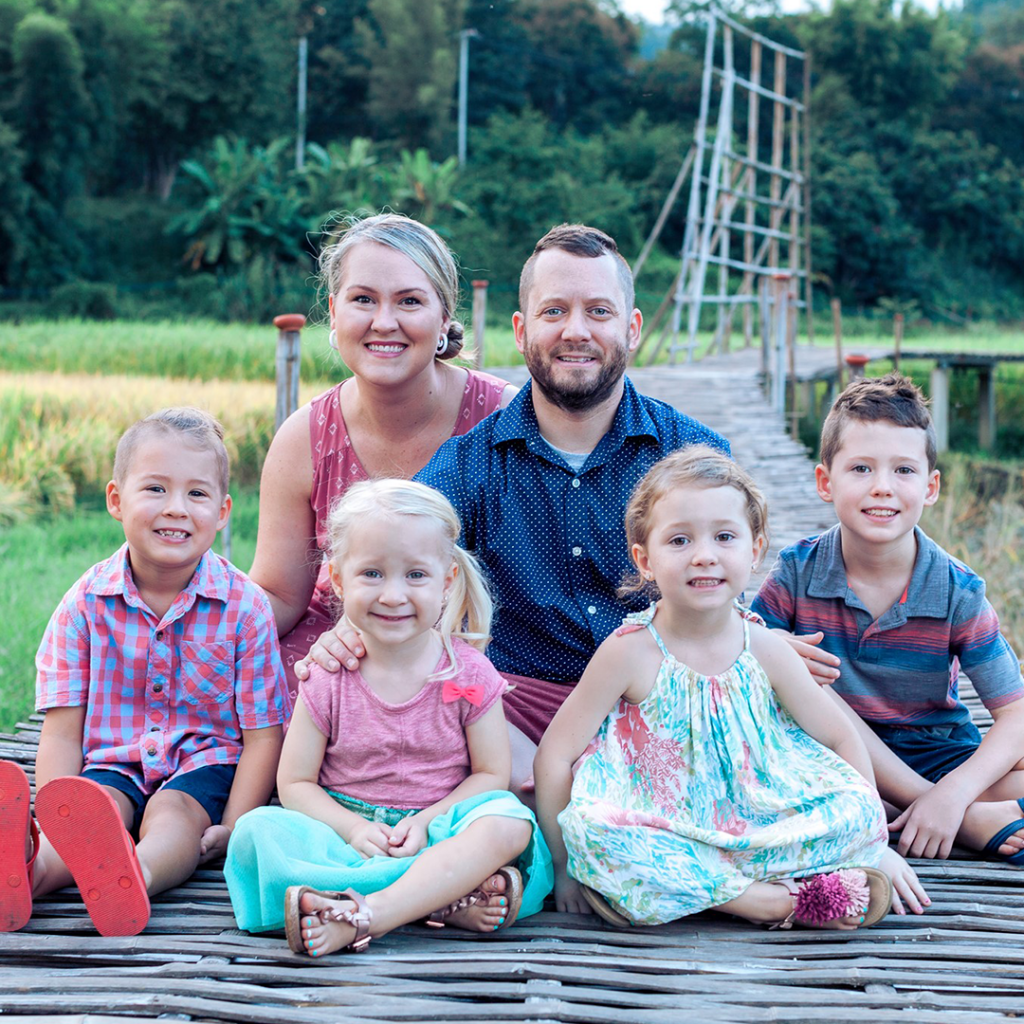 Every person in Thailand to know someone that passionately follows Christ.
Nick and Traci Derington have been married for thirteen years and have four children—Elam (11), Grey (9), Moriah (7), and Arcadia Wren (5).  Grace Fellowship Church has been their home church since the Fort Thomas campus opened. Thailand has been a part of both of Nick and Traci's histories—Traci was born in Thailand and spent ten years there; Nick also spent time in ministry in Thailand before they were married.
They moved their family to Chiang Mai, Thailand in September of 2020. 
Thailand is a spiritually open country, which essentially means there is no significant risk for us to share the Gospel. However, the country is predominantly Buddhist, with 85% of the population claiming it. While Buddhism is currently on the decline, an estimated 88% of the nation is still "unreached" for the Gospel. This leaves a huge gap, but there is hope. God is on the move in Thailand, and the Gospel is beginning to have some traction for the first time in 200+ years of missions work. The harvest is plentiful.
Nick and Traci's hearts are for every person in Thailand to know someone that passionately follows Christ. Under the leadership and direction of Grace Fellowship, they have joined staff with Cru—formerly Campus Crusade for Christ. Cru has had a fifty-year presence in Thailand and is a well-established ministry. Cru has asked Nick to consider an operational role within the ministry where he will utilize the skills he has developed over the last fifteen years in corporate settings. Nick will help build infrastructure and systems to support the growing ministry. Traci will be working toward obtaining dual citizenship that will help their family remain in-country long-term. Both of these roles will require intense language study as well as the opportunity to directly disciple new Thai believers.