Get hope and help when you're stuck.
Everyone needs counseling…
We offer Biblical Counseling as a free service to those who call Grace Fellowship Church their home. We believe that the Bible has answers for everyday life and we offer it without cost because we want everyone that the Lord has brought to our church to live a life filled with joy and peace (Galatians 5:22-23), growing to know Jesus as Savior and Lord.
Fill out the online counseling form
When you fill out the online counseling form, you'll give our team an idea of what you're struggling with and which counselor we might best pair you up with.
Get assigned to a counselor
Typically, after a few weeks of prayer and consideration, we will pair you up with a counselor that will be most available and suited to the situation you are dealing with.
Begin the counseling process
After you're assigned a counselor, you'll schedule a time to meet and begin the process of growing and changing.
What does the Lord have for you right now in your life? The most common response of our hearts is to change other people and circumstances, but we always need to start with ourselves first.
Are you really looking for help from the Lord? Are you willing to do what He's calling you to do? You may need to start praying that God would give this to you as His promises are many for those who come with a broken and contrite heart—He won't turn you away! (Psalm 51).

One hour a week is a short time with your counselor, but the Holy Spirit is our constant companion, and time will be abundant for Him to work if we will commit our time to Him. The assignments you receive is an opportunity to grow in knowledge and change habits that the Lord will use over time to transform your life!
The saying goes, "Rome wasn't built in a day…." It's going to take some time to get to know you, some of your history and patterns in your life, and then to learn new truths and put God's promises into your daily life. We are often looking for deliverance from our trial, but the Lord calls us to deeper devotion. We ask that you please give the counseling process some time and be able to say with the Psalmist, "I waited patiently for the Lord; He inclined to me and heard my cry. He drew me up from the pit of destruction, out of the miry bog, and set my feet upon a rock, making my steps secure" (Psalm 40).
Ready to get real hope and help?
"Our marriage was irreconcilable…"
– Pastor Brad Bigney
Ready to get real hope and help?
Things That Will Help You During Counseling
1 Peter 4:10 instructs us, "As each has received a gift, use it to serve one another, as good stewards of God's varied grace." We are not meant to live life alone. Being a part of a community group gives you the opportunity to be cared for by others and to love others.
Hebrews 4:12 says, "For the word of God is living and active, sharper than any two-edged sword, piercing to the division of soul and spirit, of joints and marrow, and discerning the thoughts and intentions of the heart." As insightful as your counselor may be, God is the only one who knows your heart perfectly. The Spirit of God uses the Word of God to help us see what is going on inside our hearts and how to turn to Him for help.
Memorize Scripture and Sing Songs
Colossians 3 links these things together when Paul writes, "Let the word of Christ dwell in you richly, teaching and admonishing one another in all wisdom, singing psalms and hymns and spiritual songs, with thankfulness in your hearts to God" (v. 16). Not only reading scripture, but dwelling on what God says is true as you memorize verses or recall songs that we've sung on Sunday that are full of truth. Such disciplines will change your patterns of thinking from meditating on you and your circumstances to worship of God and His life-changing grace through Jesus!
Grow in Your Relationship with Jesus
John 1 tells us about Jesus, "From His fullness we have all received grace upon grace…. Grace and truth came through Jesus Christ" (vs. 16-17). Without a relationship with Jesus, all of these things are empty rituals or disciplines. Religion is about "doing more," while the grace from a relationship with Jesus is "resting in what He has done" on the Cross.
Hebrews 4:16 encourages us, "Let us then with confidence draw near to the throne of grace, that we may receive mercy and find grace to help in time of need." Prayer is a gift to come into God's presence to ask for His helping grace—but we have to make time!
Ready to get real hope and help?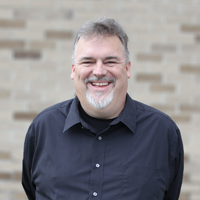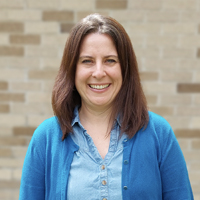 Associate Director of Counseling
Ready to get real hope and help?
Frequently Asked Questions
Counselors at Grace Fellowship Church consist of both full-time staff and other mature members of the church. All have had training through personal trials and our counseling ministry. Many of our counselors have even been certified through the Association of Certified Biblical Counselors (ACBC).
Do I have to attend GFC to get counseling?
How much does Biblical Counseling cost?
Our counseling is a free service that we offer to those who call Grace Fellowship Church their home.