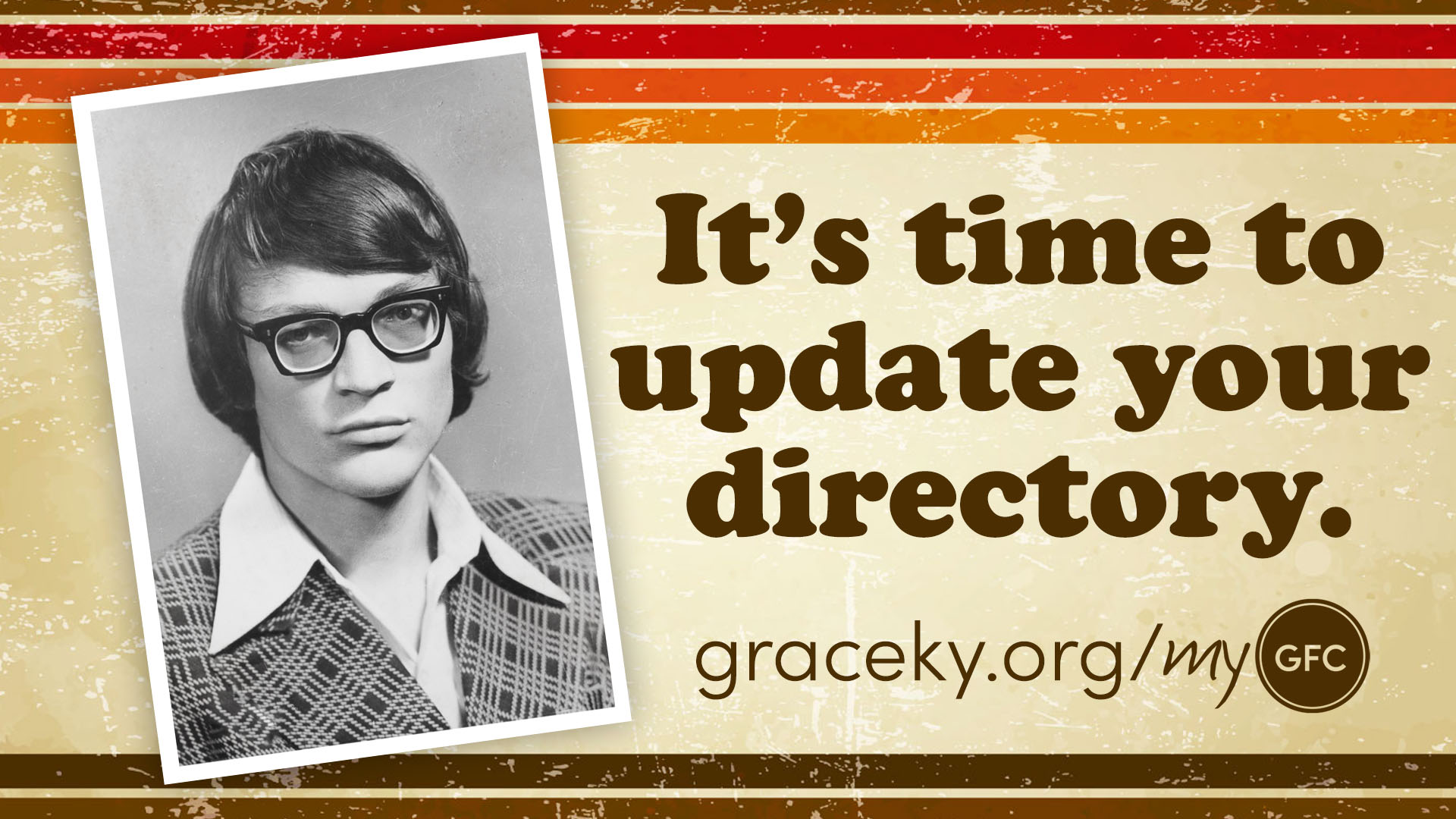 Help us update our Church Directory!
We are Family! As family, we would love to get a hold of you. Please update your privacy settings to ensure that your leaders can easily contact you with important information.
MyGFC is an online platform hosted by Church Community Builder that allows our church members and attendees to connect with each other and what's happening at Grace Fellowship.
Through your online account you can: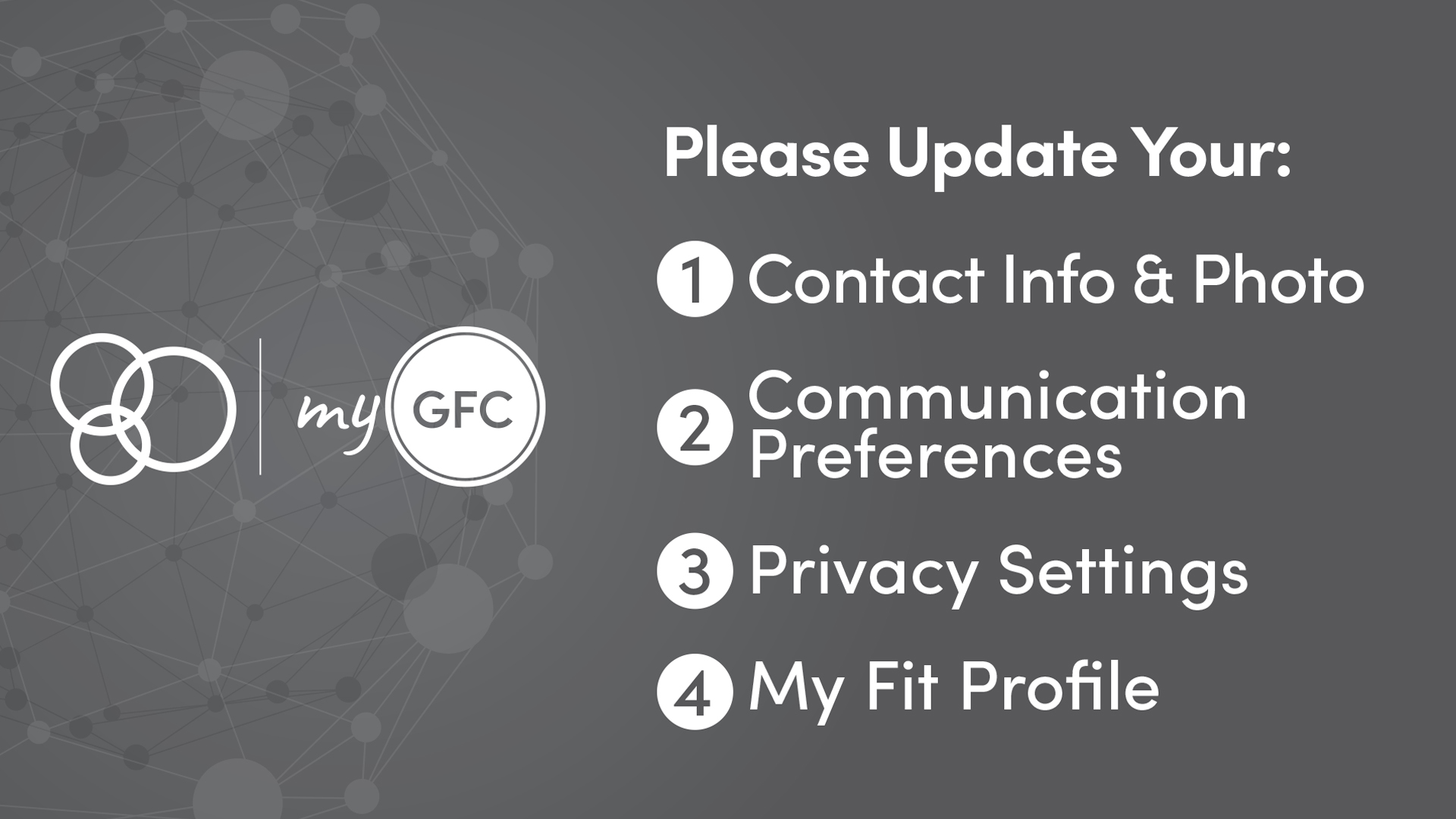 Ready to get started?
If you received an email with an activation link, just follow the instructions!
OR, If you do not have a link:
Fill out the page with your info:

First Name
Last Name
Email
Mobile Number
Mobile Carrier (i.e. Verizon or T-Mobile)

Click Request
If MyGFC found your matching record (based on first name, last name, and email) on file with GFC, you will have immediate access. If no record was found, your account will be pending until the administrative staff is able to review. We will be monitoring requests for MyGFC access and will be linking records on a weekly basis.
MyGFC has a purpose of connecting its members, not for soliciting business or selling information. Anyone found using this information for anything other than church functions will have their access to MyGFC revoked.

What can I do with my PROFILE?
Manage your contact info
Upload your picture
Manage privacy settings
Set your communication preferences
Choose your default campus
Complete your My Fit: My Fit is an area in the software where you can mark your personalized interests and giftings in terms of ministry.
Manage every family member's profile

What happened to the church directory?
The People tab serves as our Church Directory. Here you can search for another person by name, phone, or email address.
You'll be able to see names and photos (if they have one in the system) and whatever contact information they have chosen to share.
Children under the age of 18 will not be searchable in the directory.
All accounts are initially set to private.  In order for your group leaders (Community Groups, Bible Studies, Serve Teams, etc) to contact you, please update your privacy settings.
You may choose to only allow church leadership to view your profile information.  This marks your profile as "Unlisted."

What can I do in GROUPS?
Interact with your group leaders and members
Set your privacy settings so your group members can access your info
View your group calendar
View and sign up for group needs

What can I do in EVENTS?
View your calendar of upcoming events
View your family calendar
Register for events
Subscribe to your calendars

What can I do in MY SERVING?
View your serving schedule and accept or decline serving requests
View your family's serving
Set serving preferences and blockout dates
MyGFC Help & FAQ
Create an account?
Click "Register Account" under the blue LOGIN button.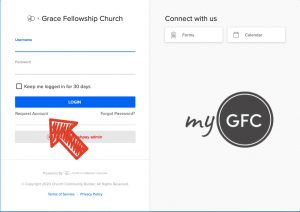 Select your Campus.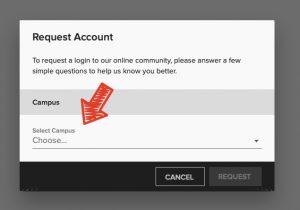 Enter your information.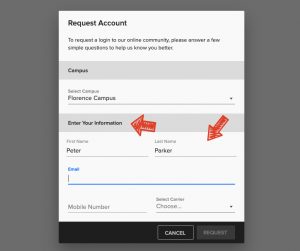 If your email matches what we have on file for you, you will receive an activation link in your email:

Enter your password, confirm, and submit!  You are now activated and ready to dive into MyGFC.
If your email does not match what we have on file for you, an administrator will process the request on your behalf.  Activating your profile is a priority, but please allow up to 2 business days for this request to be fulfilled.  After you are processed, you will receive the activation email.
Reset my username/password?
Once you are logged into your account, go to your profile.

Under Actions, click Username/Password.

From here, you can edit either your username, password, or both!

---
To reset your password, click Forgot Password under the blue LOGIN button.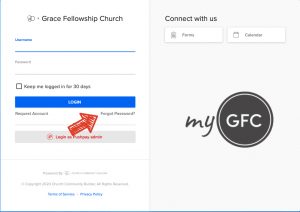 Enter your email address.

Then follow the step-by-step instructions that are sent to you via email.
---
If you do not remember your username, please email [email protected] or call 859.371.7880 and we will assist you.
Update my profile?
To update your profile from your MyGFC page, click on your picture and you will be taken to your profile overview where you can view your current information, update your profile and privacy settings, or change your email and/or password.

Click Edit Profile, make your desired changes, and hit Save.

You're all set!
Note: Any changes you make to your profile will affect the information that we have on file for you in the church database.
REMINDER: Four things we'd love you to update are: 
Contact info and picture
Communication preferences
Privacy settings
My Fit
For a detailed view for any of these, check out our other "How Do I..'s."
Upload my picture?
Go to your Profile.

Click on the square beside your name and your computer options will open.  Select your image and hit choose.  Then click Add.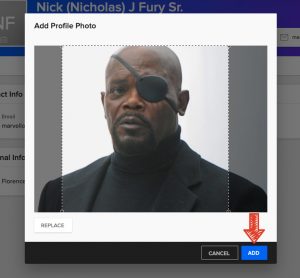 ---
If you already have a photo that you would like to change, click on your picture and choose Replace, then follow the instructions above.

---
You can also upload a picture of your family if you go to your profile, under the About tab under Family.  There you will find a camera icon, click, and choose your photo!  Our database recommends 16:9 ratio photos, or a landscape photo at least 720 pixels wide.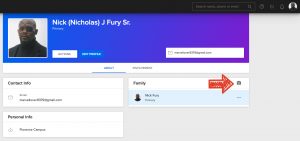 ---
Having trouble uploading your picture?  Send it to us at [email protected] and we would be happy to upload it for you!
Set my communication preferences?
Go to your profile.

Click Actions then Communication Preferences.

There you can review the communication options you'd like to participate in and check the appropriate boxes.  Hit Save Settings and you're done!
Manage my privacy settings?
Go to your profile.

Click Actions then Privacy.

Here manage the level of privacy for your information.
It is highly recommended that you choose group level for at least your basic contact information so that your group leaders can reach out to you!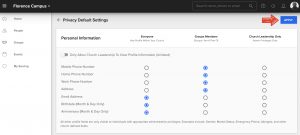 Update My Fit?
Go to your profile.

Click Actions then My Fit.

Here you can checkmark as many fields as you feel they apply to you from across three different categories (disregard personality style).  Hit Save.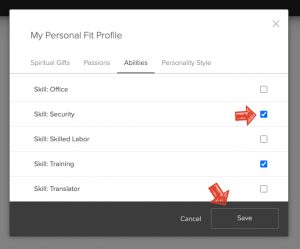 Send a message to my group?
Go to the groups tab.  Here you can see "My Groups."  Click on the one you would like to send a message to-Nick will be sending a message to his Community Group.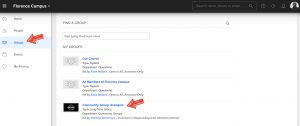 Click the Messages tab.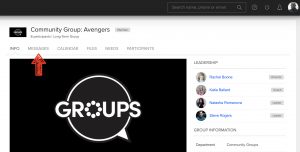 Click New Message.  After composing your message, hit send.  This will be sent as an email and a history of messages will be stored here, at the group level.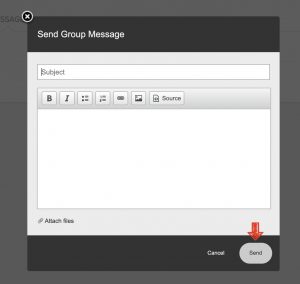 View my family's calendar?
Go to the Events tab and then you can toggle between your calendar, your Family Calendar, and the Campus-wide Calendar!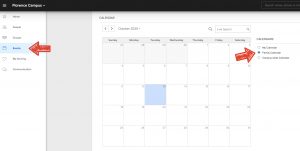 What if I forgot my email or password?
You can recover your password on your own if you know the email/username used. Please contact us if you need to know the email used for your MyGFC account.
I have followed the instructions and I can't log in, who do I contact?
We only have one email address, can we use one email for multiple family members?
Absolutely.  In MyGFC you can choose any username you would like, so long as it is not already being used. 
Why do you need my cell phone carrier?
Why ask for a Mobile Carrier, you say?! It's required by our system to use for texting. That's all. We don't like it either.
Who can I see in the directory?
In general, you will be able to see all persons over 18. The amount of information you can see about a particular person is dependent upon their privacy settings, such as their contact info.
Will my name be in the church directory of MyGFC?
Yes, your profile stays in the directory if you are above 18. Your name and profile picture will be visible. However, your privacy settings are at the strictest level, and will not be changed unless acted upon by you.
You also have the option in your privacy settings to choose "Unlisted." This will make your profile unsearchable to anyone not in church leadership.  
Why can't I see my giving?
Pushpay is our giving platform for Grace Fellowship Church.  This is separate from MyGFC.  Log in to your Pushpay account or visit here for more information about giving!
What can I do if there is an error to a member in my family?
If discrepancies are found in your family that you cannot change, please email [email protected] and we would be happy to change it for you!  
Why does my account say I'm inactive and will not let me log in?
After a period of time we inactivate profiles that have no activity such as attendance, serving, etc. If you would like to be reactivated, please call 859.371.7880 or email [email protected] and we would be happy to change it for you!  
I have an account, but I can't see anyone. Why?
If you're using contact information that differs from our system your profile may enter a pending status. If you are new to Grace Fellowship or are newly involved, your account will need to be reviewed.  It could take up to three business days to be processed.