MyGFC
Your Personal Grace Fellowship Account
MyGFC (formally referred to as inFellowship) is a highly-secure, online tool that allows our church members and attendees to connect with what's happening at Grace Fellowship.
Through your own online account, you are able to access and update your contact info, manage privacy settings, contact group members, and utilize the church directory.  MyGFC is the member portal of our church database, FellowshipOne.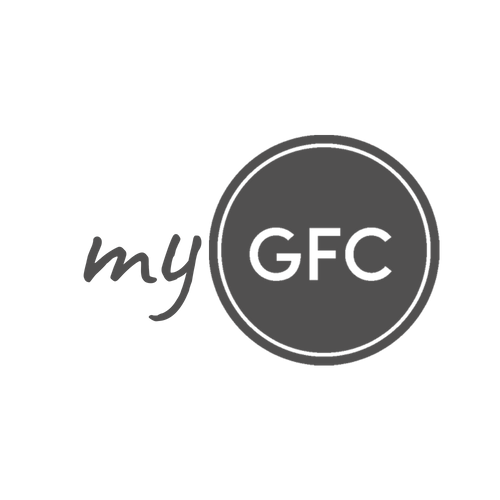 Manage your information & privacy settings
View church directory
Upload your photo
Communicate with group leaders & members
Allow leaders to keep you in the loop with info, meetings, and other news

What can I do with my PROFILE?
Manage Your Information

: You can view the information we have on file for you and check it for accuracy. If you change your email address, physical address, or phone number, you can update it yourself online so we always have your current information.

Manage Privacy Settings: You specify and maintain which pieces of your information can be viewed by others that have opted-in to the MyGFC system.
View Church Director

y: MyGFC is our online church directory. This is where you go to find contact information for those who have opted to do so. Please note that if you have not opted into the online church directory, you will not be able to view it.

Upload your picture:  Your picture is only viewable by those you have established through the privacy settings.  It is a great way for others at GFC to recognize who you are. You can also upload a family picture viewable only by church staff.  Our pastors and staff love being able to see entire families when praying for you.

What can I do in GROUPS?
Communicate with group leaders and members: See who is in the groups and serve teams that you are a part of at GFC. Email them or get other contact information for the leaders and other members in the group/team.
Already involved in a group or on a serve team? Opting-in to the MyGFC system enables your leaders to keep you up-to-date with information, future meetings and other news.
Searching for groups is done through our church website at 

graceky.org/groups.

Ready to get started?
Register as a new user:
Enter in the following information:

First Name
Last Name
E-mail Address
Password

Check your email for an activation message. It contains a link that will take you back to MyGFC.

If MyGFC found your matching record (based on first name, last name, and e-mail) on file with GFC, it will take you right to the privacy page to update your 

privacy

 settings.

If no record was found, you will need to fill in your information such as address, phone, etc.
The church office will be monitoring requests for MyGFC access and every week will be linking records from MyGFC to GFC records.
Please remember the church directory is a function available to the church for the purpose of connecting its members, not for soliciting business or selling information. Anyone found using this information for anything other than church functions will have their access to MyGFC revoked.
MyGFC Help & FAQ
What if I forgot my email or password?
Why can't I find someone in the directory?
The directory is an opt-in system, which means that only people who choose to be in the directory can be viewed. This allows everyone to choose their own privacy. You can add yourself to the online directory by going to the privacy settings and checking the "Include me in the church directory" box.
I've created an account and features such has groups, directory, and giving history aren't there.
If the system can't link your MyGFC account to your database record with the church, you won't be able to see your information quite yet. These records get linked every few days or you can contact us to have this processed sooner. This assures random website visitors can't access your information. If this problem persists please send an email to [email protected].
Will my name be in the church directory if I do not register with MyGFC?
No, you must have a MyGFC account and check the box to be included in the church directory. If you do not have a MyGFC account you cannot access the church directory either.
Can anyone view my information if I register?
No, only people in our church who have the status of member or attendee in our database can view the directory.
We only have one email address, can we use one email for multiple family members?
No, each family member will need a separate email address to access their separate accounts.
I have followed the instructions and I can't log in, who do I contact?
My email address is now connected to my spouse's MyGFC account. How do I create my own account?
MyGFC only allows an email address to be associated with one person or account. Here are the steps to change an email login:
Sign-in

to the account.

Select Account in the top right corner.

Select Change Login/Password

Enter a new login email. (You may keep the password the same. )

Sign out.

Create a new account with your email address.
(Use the "Register" button rather just sign in since you need to create a new account.)
Why does my profile say it's not 100% complete?
A profile is listed at 100% complete when you enter ALL the fields in under your profile. Don't worry if you don't hit 100%!