WonderFull
Ancient Psalms Ever New
---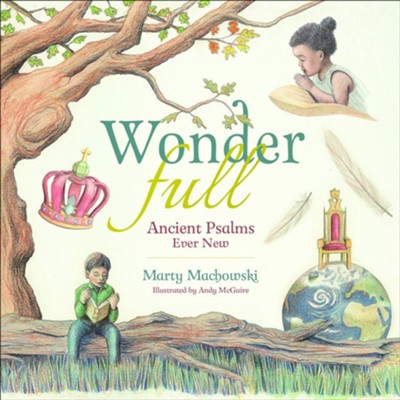 Type: Book
Location: F
Author: Marty Machowski
Price: $23.00
Description:
In this beautifully illustrated keepsake book, best-selling author Marty Machowski helps  young readers learn to us the whole book of Psalms to pray, worship, and find help for life's challenges.
A young boy, Oliver, and his grandfather read through the psalms and their story frames each of the five books of the Psalms.
With prompts for prayer and discussion, short, gospel-focused devotions and "A Closer Look" section, children will be guided to find Jesus in every psalm – a gift that will continue to deepen their walk with Christ as they grow older.