Visual Theology
Seeing and Understanding the Truth About God
---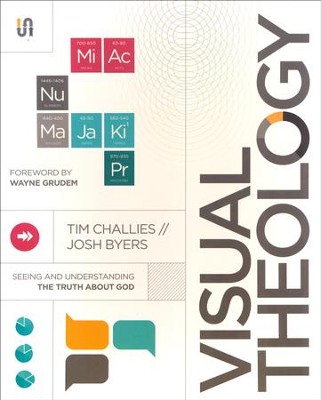 Type: Book
Location: THB
Author: Tim Challies
Price: $15.00
Description:
We live in a visual culture, increasingly relying on infographics and other visuals to help us understand new and difficult concepts.  Yet the visual portrayal of truth is not a novel idea.
God communicated his truth visually to his people through the tabernacle, the sacraments, and even the cross.
Visual Theology presents the concepts and principles of systematic theology in a fresh, beautiful, and transformative way.  Using graphic displays and text to go hand in hand, this unique resource helps you connect the truth of the Bible to life application.