Visual Theology Study Guide
Seeing and Understanding the Truth About God
---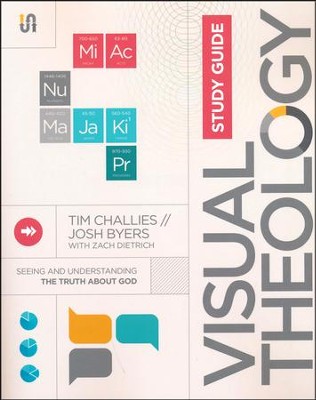 Type: Book
Location: B
Author: Tim Challies
Price: $9.00
Description:
As teachers and lovers of sound theology, authors Tim Challies and Josh Byers have a deep desire to convey the concepts and principles of systematic theology in a fresh, beautiful, and informative way.  In their bestselling book Visual Theology, they made the deepest truths of the Bible accessible in a way that can be seen and understood by a visual generation.
Expanding on the timeless, historic, biblical truths presented in that book, each chapter of the Visual Theology Study Guide includes key terms, group study discussion questions, and  exercises for even deeper, more personal reflection on God's Word.
Used in conjunction with the Visual Theology book, this unique resource helps you connect the truth of the Bible to your life, showing how God's eternal truth leads to life change and transformation. It is not only a wonderful introduction to the Christian life, it is a functioning guide for understanding and living out your faith.