The Ology
Ancient Truths Ever New
---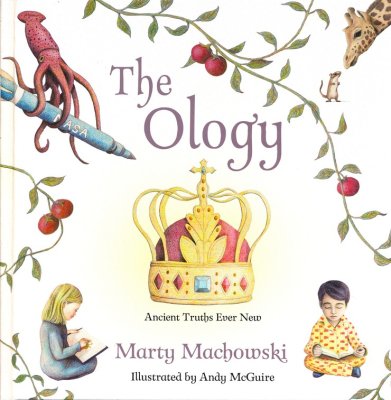 Type: Book
Location: B
Author: Marty Machowski
Price: $24.00
Description:
Are your children too young to study theology?
Marty Machowski, in The Ology, lays out theology in a simple and clear way that presents deep, important truths about God in an easy-to-understand format for you and your children.
Theology is simply the study of God.  Whether you realize it or not, our children learn about God every day.  We teach them about God's power and beauty when we marvel at a rainbow or the power of the ocean waves.  We teach them about God when we explain right from wrong or how to pray before bedtime, and the importance of forgiving a friend.
This beautifully illustrated book is written for grade school children.  Illustrations are geared to younger grades, while Bible references provide another layer of learning to extend the use of the book to upper elementary students.