Relationships
A Mess Worth Making
---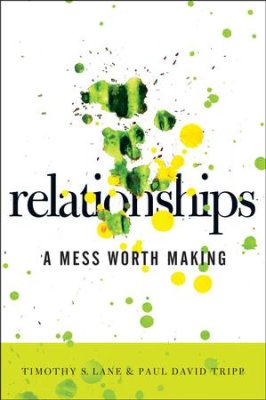 Type: Book
Location: GR
Author: Timothy Lane
Price: $14.00
Description:
Hope for messy, conflict-ridden relationships
Recognize that God has the last word on those relationships. He can use them to make you into someone who can give and receive love- with God and others.
The authors show you how God does it, and how it can happen for you.  They help you tackle the stubborn problems that plague many close relationships. They show you the deeper issues that drive our reactions , choices, and behaviors.  And they show you how God steps in to help you build relationships that are all he intended them to be.