Life Change Library
Essential Writings on Knowing Christ and Making Him Known
---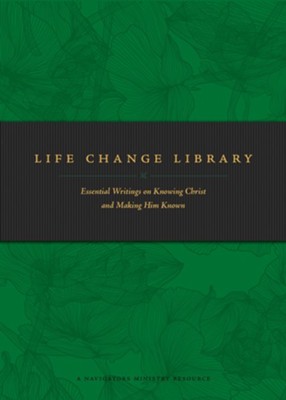 Type: Book
Location: GR
Author: Various Navigators
Price: $10.00
Description:
Deepen Your Devotion.
Increase Your Ministry Impact.
Transform Your World.
Contained in this volume are some of the most significant insights from key leaders of a worldwide grassroots movement of discipleship and disciplemaking.  Open this library of life change to any page, and you'll find your pulse quickening at the dynamic Christian life we're promised: following Jesus into every corner of our lives, and giving witness to nations and generations of the great love of God.
For nearly a century, The Navigators has been on the front lines of life-to-life disciplemaking, nurturing an ever-expanding network of people who know Christ, make Him known, and help others do the same.