Hope In An Anxious World
Six Truths for When Things Feel Overwhelming
---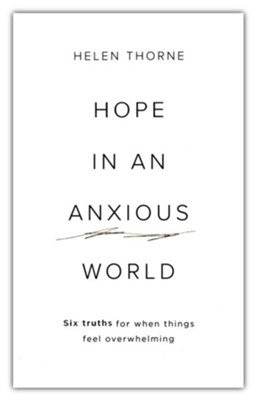 Type: Book
Location: GR
Author: Helen Thorne
Price: $6.00
Description:
Feeling anxious is a struggle many of us know well-and it can seem impossible to escape.  But staying trapped is not inevitable.
Offering clarity and guidance about what anxiety is and how to cope with it, experienced biblical counsellor Helen Thorne points to the astonishingly precious things God has to say to the anxious heart-and the real hope he brings.
Whether you're used to reading about God or not, this book is an invitation-to look at an anxious world from his perspective, and to find genuine help for the journey towards freedom.