Business for the Glory of God
The Bible's Teaching on the Moral Goodness of Business
---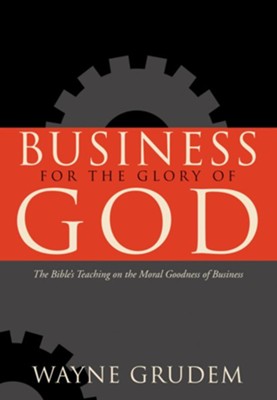 Type: Book
Location: MW
Author: Wayne Grudem
Price: $11.00
Description:
Can business glorify God?
We normally think of worship, faith, evangelism, and other "spiritual" activities as glorifying to God, but business seems synonymous with greed and corruption-not something that would imitate a holy God.
Wayne Grudem believes that by engaging in work and business we glorify God because we are emulating God's own creative work.  This biblically based book is a thoughtful guide to imitating God during interactions with customers, coworkers, employees and other businesses.