12 Steps to Destruction
Codependency Recovery Heresies
---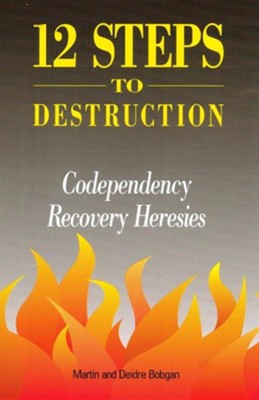 Type: Book
Location: CO
Author: Martin Bobgan
Price: $15.00
Description:
This book is written for those who are suffering from the trials of life and for those who want to help.
It is for those who are thinking about joining a recovery group or entering a treatment center for codependency or addiction.
It is for those who have tried Twelve Step programs and recovery treatment centers and found them lacking.  It is also for those who are currently in such programs.
And finally, it is to encourage Christians who offer such programs to return to the faith once delivered to the saints.