What Every Child Should Know About Prayer
---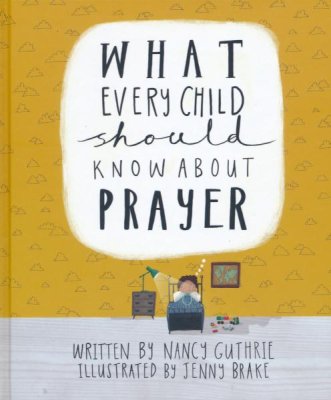 Type: Book
Location: F
Author: Nancy Guthrie
Price: $14.00
Description:
A Biblical theology of prayer for children.
The author explains in child-friendly language what prayer is, how and why we should pray, and the things we can pray about.  For each topic, there is a Bible verse and a prayer for children to make their own.
This book will introduce children to the gift of prayer and will encourage them to enjoy speaking to their Father God.