Truthfilled
The Practice of Preaching to Yourself Through Every Season
---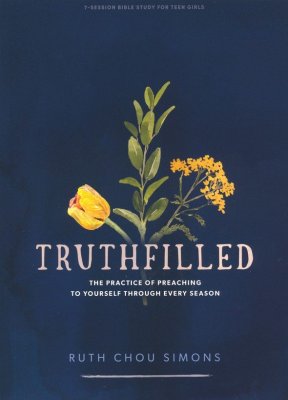 Type: Book
Location: SS
Author: Ruth Chou Simons
Price: $16.00
Description:
Join Ruth Chou Simons through this 7-session study through the book of Colossians as she leads girls through the practice of preaching the gospel truth to themselves.
Despite what our culture might have you believe, truth is not relative.  Every day we are called to discern what to believe, whom to listen to, and what information to trust.
Yet in every changing season of life, we can rest in God's character, rehearse our identity in Christ, respond in faith, and remember God's provision for us.