Tell God How You Feel
Helping Kids with Hard Emotions
---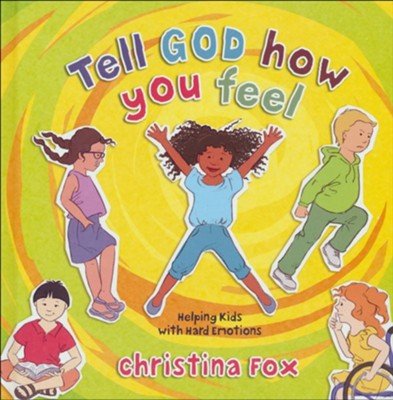 Type: Book
Location: F
Author: Christina Fox
Price: $10.00
Description:
Mia and Josh are two typical kids struggling with those hard and uncomfortable emotions that hurt all of us at some time or another.  Loneliness, anxiety, rejection… We pretend they are not there or cover them up.  But in Tell God How You Feel Mia and Josh learn how to turn to God when they are upset, sad, afraid or anxious.
Christina Fox uses warm encouraging story times to help children engage with the vivid, descriptive words of the Psalms that can help us during hard and difficult times.
These read aloud stores are ideal for family times with thoughtful questions and discussion starters at the end if each story.  Tell God How You Feel helps parents disciple their children in learning to bring all their emotions to God.