Saint Peter's Principles
Leadership for Those Who Already Know Their Incompetence
---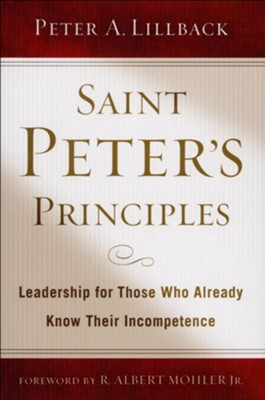 Type: Book
Location: M
Author: Peter Lillback
Price: $26.00
Description:
All thoughtful leaders can admit experiences of ongoing incompetence-dilemma, decisions, and even debacles that make them question how they became leaders in the first place.
When we look at St. Peter, however, we see a great leader who engaged with his weaknesses and knew his shortcomings.  By following his example, we become better leaders in any arena.
Seminary president Peter Lillback's profound treatment of more than 100 principles drawn from St. Peter helps you to think through your:
management style

communication

decision-making

and more
Practical spiritual exercises put the lessons of each short chapter into action-bringing joy to our hearts, guidance to our lives, and help to our service.