Prepare
Living Your Faith in an Increasingly Hostile Culture
---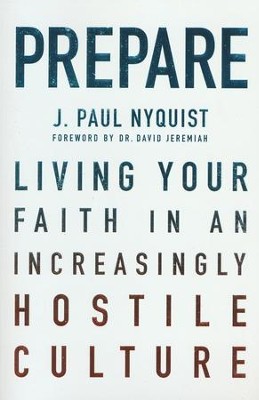 Type: Book
Location: MML
Author: J. Paul Nyquist
Price: $13.00
Description:
The tipping point has been reached…. What now?
Marriage: redefined
Religious Freedoms:  eroding
The Church:  marginalized
How should we respond?
It's time to prepare- prepare for a future none of us could have imagined just a few years ago.  Paul Nyquist will help you  understand how to live faithfully in this new America.  You'll find answers to questions like:
Are we really persecuted?

What does the Bible say about persecution?

How should I then live?