Patience
Waiting With Hope
---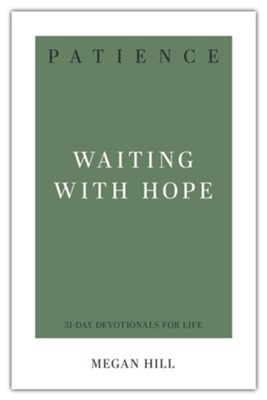 Type: Book
Location: B
Author: Megan Hill
Price: $8.00
Description:
Do you dread being forced to wait?
Does a summons to patience sound like a call to bitter endurance?
It's not.  This neglected virtue is the powerful and diligent practice of godliness in daily life- we are called to be faithful over time just as God is faithful to us.
These 31 devotional readings will reshape your perspective on patience, pointing you to Jesus Christ as your ultimate example and showing you how to cultivate and appreciate patience amid the frustrations, challenges, and longings that you experience every day.