Lies Women Believe
And the Truth That Sets Them Free
---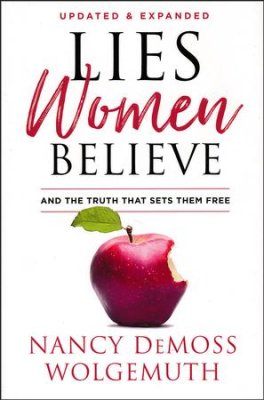 Type: Book
Location: W
Author: Nancy Wolgemuth
Price: $13.00
Description:
The truth may not change your circumstances, but it will change you!
The truth will set you free!
This liberating message highlights forty-five lies commonly believed by Christian women – lies about God, themselves, priorities, emotions, marriage, parenting and more.  An it offers the only means to challenge, counter and overcome deception – the Truth.