Lies Men Believe
And the Truth That Sets Them Free
---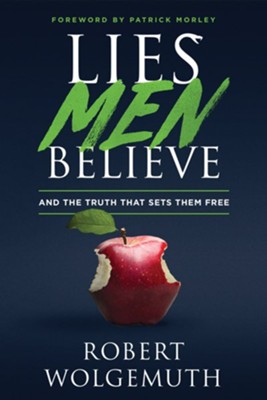 Type: Book
Location: M
Author: Robert Wolgemuth
Price: $14.00
Description:
You are being hunted.
Like a seasoned angler, our enemy opens his tackle box and selects the lure most likely to attract his intended prey… and sometimes it's the bait you and I are least likely to consider a big deal.  But each lie – about God, ourselves, sin, work, family, money, and more – we bite on ambushes our hearts and makes us a little less free.
So it's time to embrace Jesus – the Savior – and humbly ask Him to fill us with His Spirit and fight back for us.  It's time to uncover Satan's schemes and then wield the key weapon God has given s in this battle – the Truth.
If you can't shake the feeling that your life isn't turning out as you had hoped and you want more, and if you're ready to root out the lies the enemy is throwing your way… you're ready for this book.
You were made for freedom.  Here's your ticket to get there.