Hope When It Hurts
Biblical Reflections to Help You Grasp God's Purpose in Your Suffering
---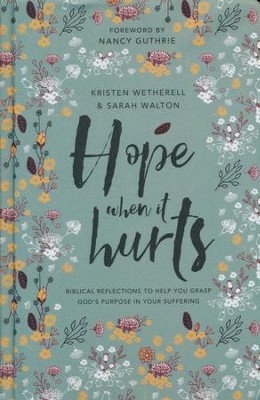 Type: Book
Location: B
Shelf: IND
Author: Kristen Wetherell
Price: $15.00
Description:
"Balm for weary hearts."
Suffering is real.  But so is hope.
This book is for those who are facing a time of struggle, or for someone you love is.
God wants to give you hope not just beyond your hurts, but in your hearts.
Includes a page for journaling at the end of each chapter.