Gender
A Conversation Guide for Parents and Pastors
---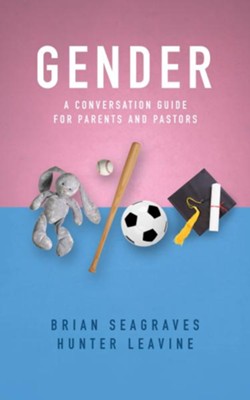 Type: Book
Location: F
Author: Brian Seagraves
Price: $5.00
Description:
Our culture is filled with confusing messages about gender and identity.  If you are a parent or someone involved in youth or children's ministry who wants to teach the Bible faithfully, this book is for you.  It provides a practical step-by-step guide to articulating the teaching of Scripture on gender to children and young people as they grow up.
Each chapter contains conversation starters and soundbites for every age and stage from preschool to high school and beyond.  It will help families teach the Christian worldview clearly and consistently throughout a child's life.
Whether you are a parent, mentor, pastor or friend, this book will help you find clarity in a world spinning in confusion.