Dig Into Matthew
A Daily Bible Study
---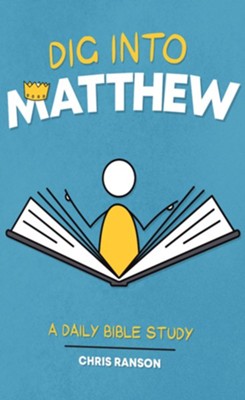 Type: Book
Location: SS
Author: Chris Ranson
Price: $7.00
Description:
Dig Into Matthew encourages you to get to know Jesus better as you are guided through Matthew's gospel.
In 50 undated devotions, you can jump right into the heart of the gospel with these readable, rich and thought-provoking notes.
Why did Jesus come as a human

What even is the "Kingdom of God' anyway?

And did John the Baptist really eat locusts?
With the help of Chris' illustrations, notes and doodles, all these questions and more will be answered. So now is a great time to dig into Matthew.