Safe Families for Children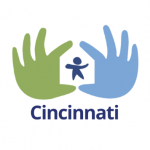 Praise God for the connections that were made through Safe Families Sunday and the SF Forums!
Please pray with us that God will-
• continue to raise up more families with a heart to offer their safe, gospel-centered homes to vulnerable kids
• arrange trustworthy networks (hospitals, schools, daycares, first responders) that can provide consistent referrals
• unify the local churches around compassion and hospitality so that we can collaborate on behalf of families in crisis
• bless the training event on March 30 and that it will equip and encourage to those who attend
Updated 3/26/19
Safe Families for Children hosts vulnerable children and creates extended family–like supports for desperate families through a community of devoted volunteers who are motivated by compassion to keep children safe and families intact. There are various roles within Safe Families that include direct relational ministry as well as behind-the-scenes support.