Florence Middle School Ministry
Pointing students to hope in Jesus while praying for hearts that love Jesus
WHO?
Middle School Students
Grades 6-8
WHEN?
Sunday Nights | 5-7:15pm
Entrance C
Doors open at 4:30pm
WHAT?
Teaching from the Bible
God-Focused Worship
Group Discussion & Relationships
Jesus loves you. He cares about you. He wants you.
Middle School Ministry at the Florence Campus is all about showing off the love of Jesus to Middle School students and their families.
What happens on a Sunday night?
It's all about relationships. Sunday nights are designed to have fun together, to sing God-focused songs together, to hear teaching from the Bible together, and to split into smaller groups to discuss the teaching and to pray – you guessed it – together.
Want reminders of what we're doing?
Sign up to receive text message notifications!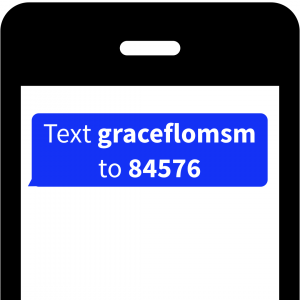 Sermon Notes
Or find printed notes at the Welcome Desk