Waiting Can Be Advantageous
April 29, 2019
Campus Building Updates
NOTE: We will be having an Independence Campus Forum on Sunday, May 5 at 11:15am in the Florence Campus Upstairs Auditorium to give you the newest updates of the renovation process of the building.
Demolition is complete in the renovation process.
Unfortunately, the building process for the Independence Campus has hit a snag as we are working through fire code issues with the building. The problem is that the original building, the "Old Kroger", has a wall that does not meet the qualifications of a "firewall" which would hinder our use of part of the space for "assembly" use. Due to no one having the original drawings of this building (after numerous efforts in locating them from everyone involved) we were all surprised when the renovation came to a road block.
Please pray that we can resolve the issue and meet the requirements of the code. Pray that we will wisely evaluate and choose the best plan of action once we review all of our options.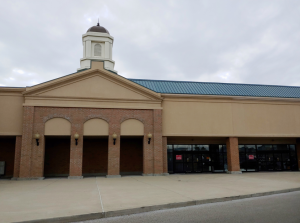 While this news is a surprise to all of us, I have been comforted knowing that God is in control of ALL the details in establishing us a third campus.  Psalm 127:1 says "Unless the Lord builds the house, those who build it labor in vain. Unless the Lord watches over the city, the watchman stays awake in vain."
Personally, I am choosing to worship our great God as "I wait for the Lord, my soul waits, and in His word I hope" (Psalm 130:5). I was greatly encouraged by Pastor Brad Bigney's insight on Job trying to understand God's will and reasons of his actions. Brad said, "When God answered Job, God did not give detailed explanations; rather he gave Job a greater revelation of Himself."
Please join me in prayer that God will continue to be gracious to us, bless us, and make His face shine upon us (Ps 67:1) through this renovation process.
Heart of a Pastor
It's no surprise to our church that we have been in a season of waiting for this third campus to launch. In our fast-paced American culture, waiting is often associated with the negative. For example, how frustrating is it when you have been waiting two hours in traffic when there is no accident or twenty minutes in a fast food drive-thru? It's the unmet expectations that I find myself so easily annoyed and agitated. Maybe you can relate.
On the other hand, waiting can be advantageous for those who succumb to its demands. For example: waiting for my daughters, Sarah and Sadie, to be born after years of infertility. Another example is Jacob waiting 14 years for Rachel under the authority of his future father-in-law, Laban. Scripture tells us that "they seemed like only a few days to him because of his love for her" (Gen. 29:20).
When it comes to God's people, waiting is almost always synonymous with hope. As believers, we are called to walk by faith and not by sight (2 Cor. 5:7). We must have faith in God's promises, His timing and His goodness. We must believe that God goes before us, is with us now, and that His sovereign will cannot be thwarted.
I am reminded of the HOPE in Romans 8 as Paul is eagerly awaiting his adoption as a son, that is manifested in receiving his heavenly body. He says,
"24 For in this hope we were saved. Now hope that is seen is not hope. For who hopes for what he sees? 25 But if we hope for what we do not see, we wait for it with patience."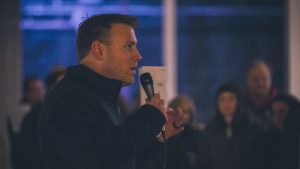 So church,
-What have you been waiting on God for recently?
-What consumes your thoughts and prayers?
-Are you growing impatient or graciously trusting God's timing?
"If the Lord Jehovah makes us wait, let us do so with our whole hearts; for blessed are all they that wait for Him. He is worth waiting for. The waiting itself is beneficial to us: it tries faith, exercises patience, trains submission, and endears the blessing when it comes. The Lord's people have always been a waiting people."
-Charles Spurgeon
In this season of waiting, Spurgeon's quote is a great reminder of the beauty of waiting as we experience and become more like our great Savior, Jesus. He is the One worth waiting for!
The good news is that we do not have to wait for salvation in some future life but can experience the living and risen God in the here and now. This is evident most clearly by the Holy Spirit that dwells within us. As ones approved by God through the blood of Jesus Christ, our souls should be overtaken by peace and joy.
I am so thankful that we don't walk through this life alone. We have God's presence within us and who is able to comfort us through all circumstances. We have multitudes of families and people planning to attend the Independence Campus. We have the support and backing of a church who is committed to honoring Christ and multi-site campuses across Northern Kentucky.
One day as we look back at ALL that God has done for Grace Fellowship Church, I pray that we will remember this as a season filled with hope, patience, and trust in our God and His timing.
Grace be with you,
Eric Northrup
---