Relationships Make People Stay
March 1, 2019
Grace Family,
Thank you for reading and following along with the progress of our Independence Campus! Quick building update: Last week, we started construction for the Independence Campus. This is a little later than we initially thought, but overall we are thankful for the process of renovation to start. With that being said, we are looking at a launch date of September 8, the week after Labor Day! We know this is longer than expected for most of us, but statistics would show that the fall or spring is the best time to start a campus.
So what now? We want to share with you some things on our hearts and specifically ask that you would pray in these months leading up to the start of GFC's third campus.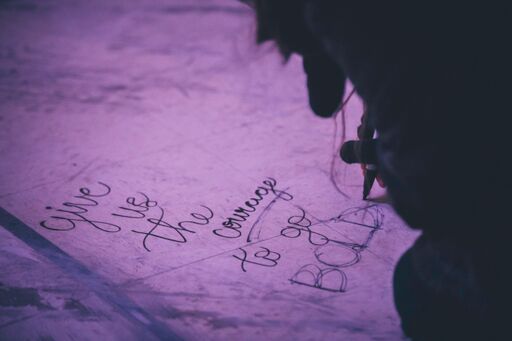 More and more people in the community are finding out that Grace is coming to Independence. We love that the word is spreading and people are showing interest and excitement for what is to come! Although we will market some to get the word out to the community, we believe there is no type of marketing more valuable and effective than sharing by word of mouth. YOU are the best representation to your community on behalf of Grace Fellowship. We desire for our Independence Campus to be a place where people will not only come, but stay.
As Larry Osborne says in his book Sticky Church: "What matters is not the size of the church or the slickness of the programming. What matters is that those who come find a ministry and relationships worthy of spontaneous word-of-mouth recommendations. When that happens, a church is primed to hold on to the people it already has and the people they bring with them."

Marketing gets people in the door. Relationships make people stay.
So Church,

Who has God put on your heart to reach out to?
Who are you praying for?
Who do you know who is hurting and needs someone to lean on?
Who do you know that might be looking for a church home?
As the Lord prepares your heart and this campus, remember that the Church is not the building, it's the people. As the Spirit leads you, pray that He would give you wisdom in reaching out to the lost, pray that you would be intentional to share your life with them, and pray for boldness to share the Gospel.
"Dear children, let us not love with words or tongue but with actions and in truth."
1 John 3:18
Grace be with you,
Independence Campus Staff
⇐ back to Independence Campus page
---