Fear & Strings | Alongside Bookclub Chapters 25 & 26
Join our Summer Book Club ➡️ Click Here
In this Episode: Chapters 25 & 26 of Alongside
Chapter 25
Fear
Faith is the opposite of the fear of man | taking steps based on who God is and what He has done.

If I fear man too much I need to grow my faith in God.

Why don't we pursue teenagers?

What keeps us from pressing into a conversation about sex, faith, persecution?

What keeps us silent?

Where do I take appropriate risks and how do I step into uncomfortable areas.

"Are your kids watching you take any risks or step outside of your comfort zone?"

Parents have the most consistent opportunities to show faith played out and live life day after day.

Teaching our kids how to engage with fear.

Bring the fear into the light and show your kids by modeling this.
Chapter 26
Strings
God's love came to us when we couldn't attain it ourselves.

Confronting selfishness.

Jesus loved with no strings attached.

We may not know what the strings are in the love we pour out…until they are not met.

Are we pressing into the things we need to do regardless of the cost?

Parent Meeting —August 25th from 3pm-5pm!

We want to support, and work with, parents!
You can this book on Amazon, or in the Florence Campus Resource Center.
How you can participate:
– Listen & take notes.
– Listen, read, and take notes.
– Listen, read, and discuss with others.
Announcements
Check the website this week for our Summer Calendars: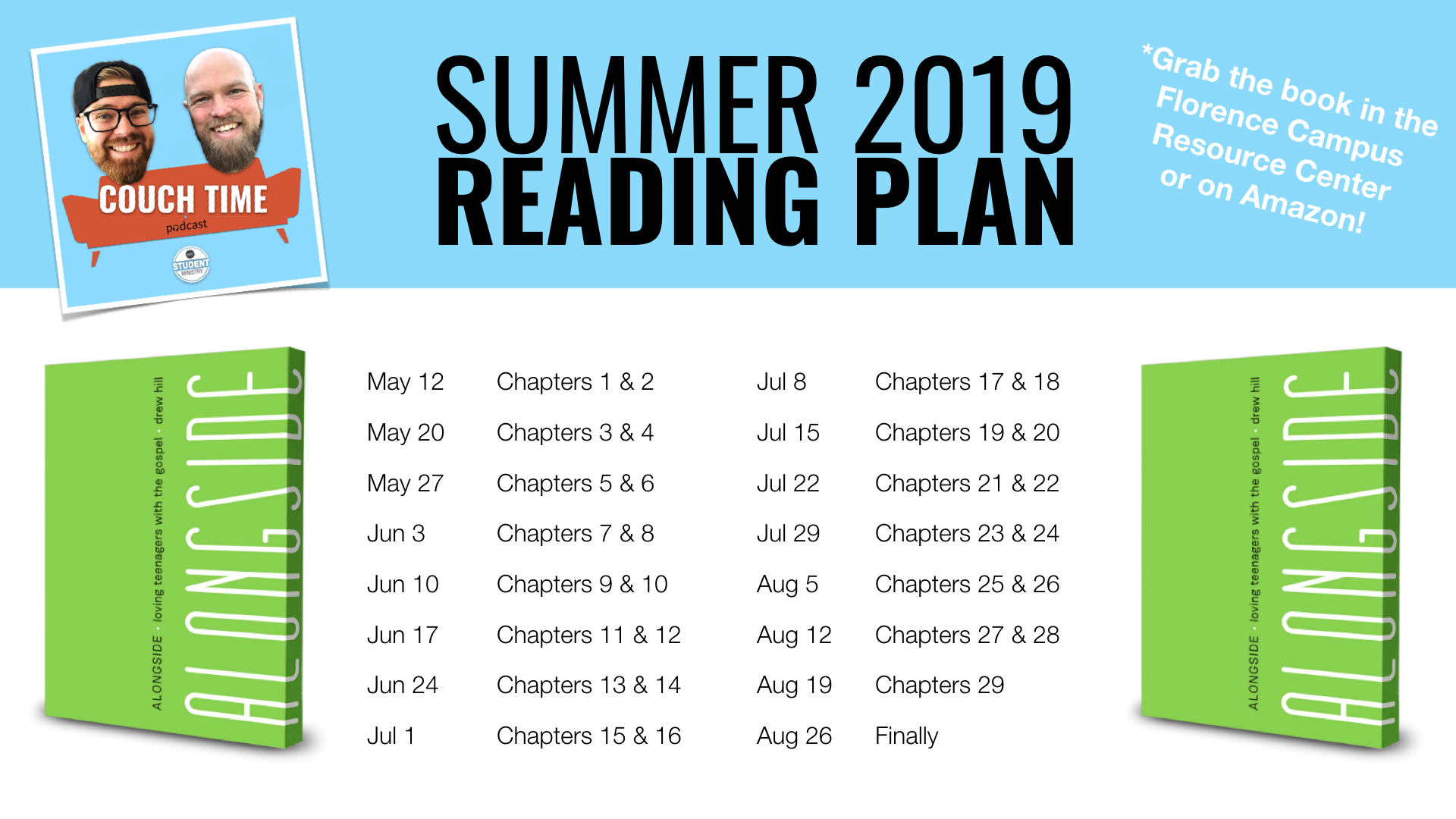 ---