War & Solo | Alongside Bookclub Chapters 23 & 24
Join our Summer Book Club ➡️ Click Here
In this Episode: Chapters 23 & 24 of Alongside
Chapter 23
War
It's all about prayer!
How much are praying for, over, and with our kids throughout the day?
Let's bring God and our need for his help every day and let that increase our prayer life.
The longer we pray for more excited we get about it and then we start remembering the character and resources of the God of the universe who is our father.
Pray for your kids and your kid's friends.
Chapter 24
Solo
Jesus got alone to spend time with His Father.
Jesus ministry flowed out of His solitude, regularly spending time with His Father.
Do your kids see you spending time with God? How are you modeling that to your kids?
If regular time away with God is difficult, maybe spend some time thinking of how you can do that more often and invest.
You can this book on Amazon, or in the Florence Campus Resource Center.
How you can participate:
– Listen & take notes.
– Listen, read, and take notes.
– Listen, read, and discuss with others.
Announcements
Check the website this week for our Summer Calendars: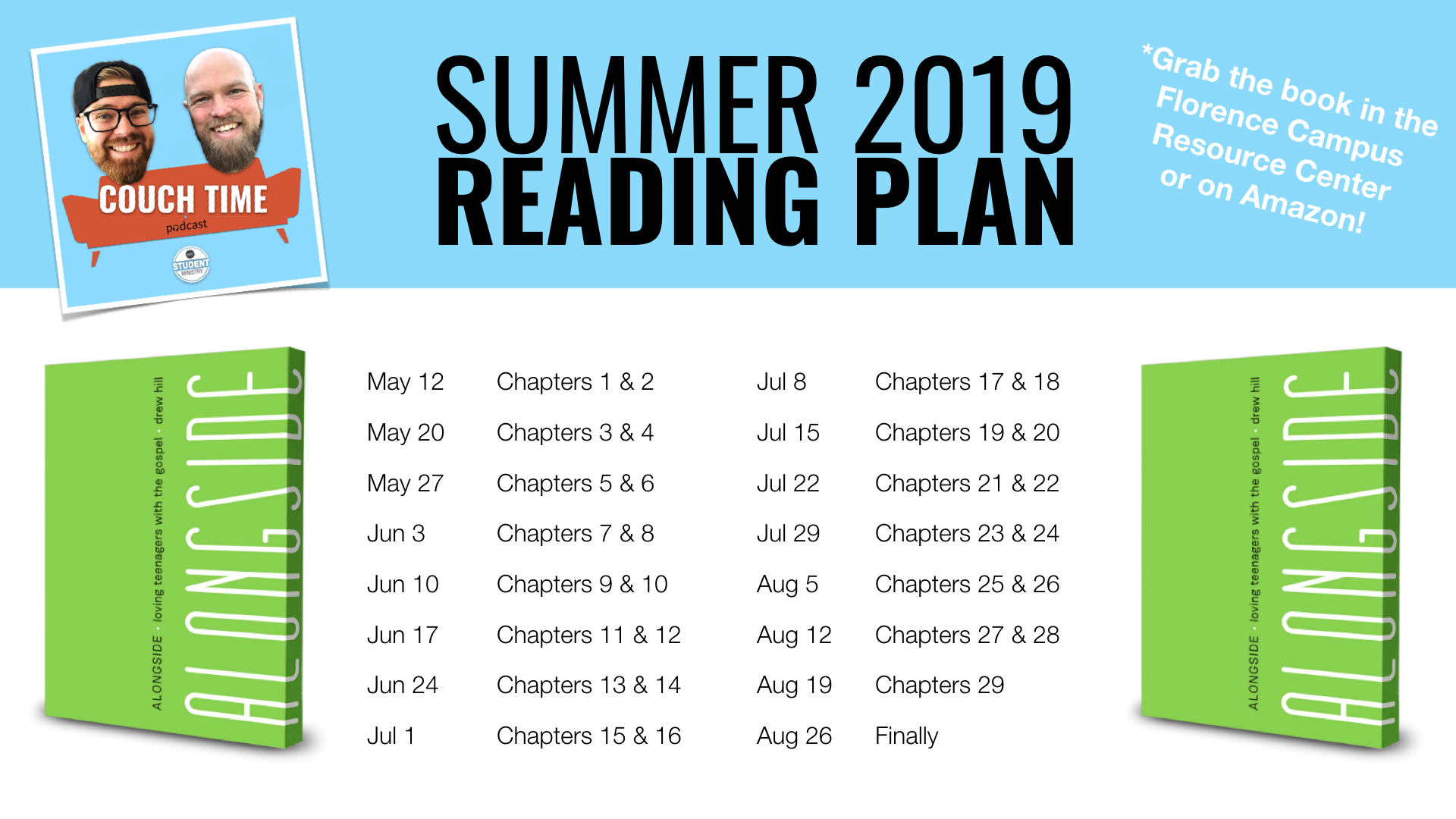 ---