Questions and Serving | Alongside Bookclub Chapters 19 & 20
Join our Summer Book Club ➡️ Click Here
In this Episode: Chapters 19 & 20 of Alongside
Chapter 19: Question
Asking questions that draw your kids out.
Be a listening ear to tear down walls.
Learn how to ask questions that make your kids feel like experts.
Even when answers seemed obvious Jesus allowed time.
How to become the kind of parent who your kids want to know what you think and what matters to do:

Tell me more about that.
How did that make you feel?
Echo back answers that show you listened.
Chapter 20: Serve
What attitude do you serve your kids with?
There is a limited amount of weeks that your kids have in this season of life.
What is one significant way that you can lay your life down for your children this month.
You can this book on Amazon, or in the Florence Campus Resource Center.
How you can participate:
– Listen & take notes.
– Listen, read, and take notes.
– Listen, read, and discuss with others.
Announcements
Check the website this week for our Summer Calendars: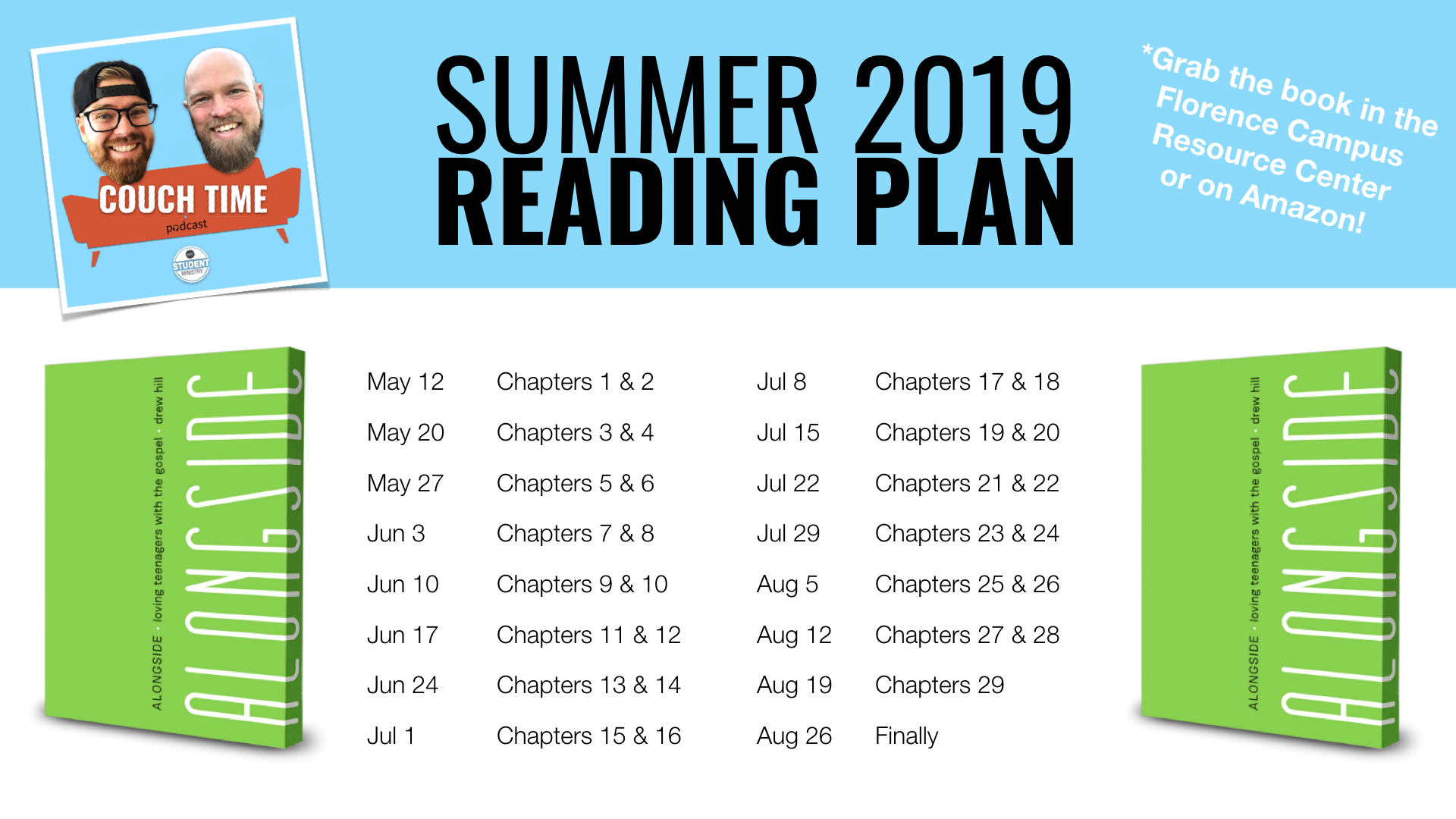 ---