Feasting & Shame | Alongside Bookclub Chapters 13 & 14
Join our Summer Book Club ➡️ Click Here
In this Episode: Chapters 11 & 12 of Alongside
Chapter 13
– Feasting together
– Eating together—The Difference Maker
The difference in our children
– Are your feasts for insiders only? How do outsiders feel?
Jesus example
Home Mission
Reaching the unreached in your child's life
– Making your house the place for shepherding
Chapter 14
– Shame can come from many different places
Our past, our words, our pain
Our children's perception
– Jesus understands, and has walked the walk
We have a great High Priest
– Think back to your own childhood, what caused you shame?
– Be slow to speak, slow to anger, and quick to forgive
Our reaction can make a big difference
– Go toward your kids when they have shame, you can't do that without compassion
You can this book on Amazon, or in the Florence Campus Resource Center.
How you can participate:
– Listen & take notes.
– Listen, read, and take notes.
– Listen, read, and discuss with others.
Announcements
Check the website this week for our Summer Calendars: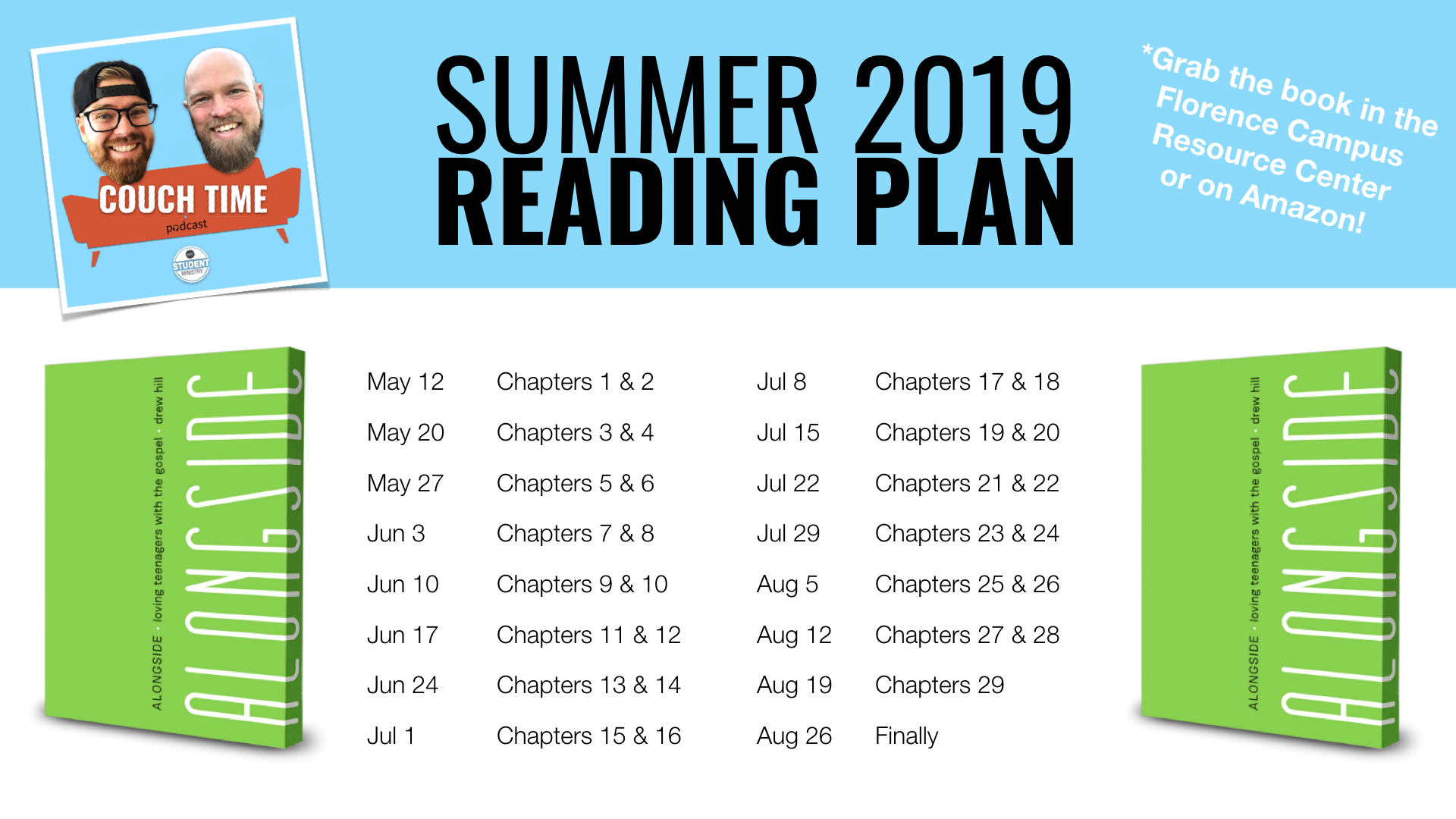 ---