Our Identity: God Has Naming Rights | Alongside Bookclub Chapters 11 & 12
Join our Summer Book Club ➡️ Click Here
In this Episode: Chapters 11 & 12 of Alongside
Chapter 11
– Names are powerful. The things we call people are powerful.
Calling our children by name.
The "things" we call them.
– We have influence on other people's children as well.
– Do you really know your kid's friend's names?
– The Mission in your home.
– Teams work better when they're working together.
Chapter 12
– Hospitality is such an incredible way to love children.
Our children grow up in our home.
What does our home tell their friends about Jesus?
– How to enter into the private world of your children.
Removing the barriers in the home.
– Showing up in their world.
– Going after the root instead of the symptom.
You can this book on Amazon, or in the Florence Campus Resource Center.
How you can participate:
– Listen & take notes.
– Listen, read, and take notes.
– Listen, read, and discuss with others.
Announcements
Check the website this week for our Summer Calendars: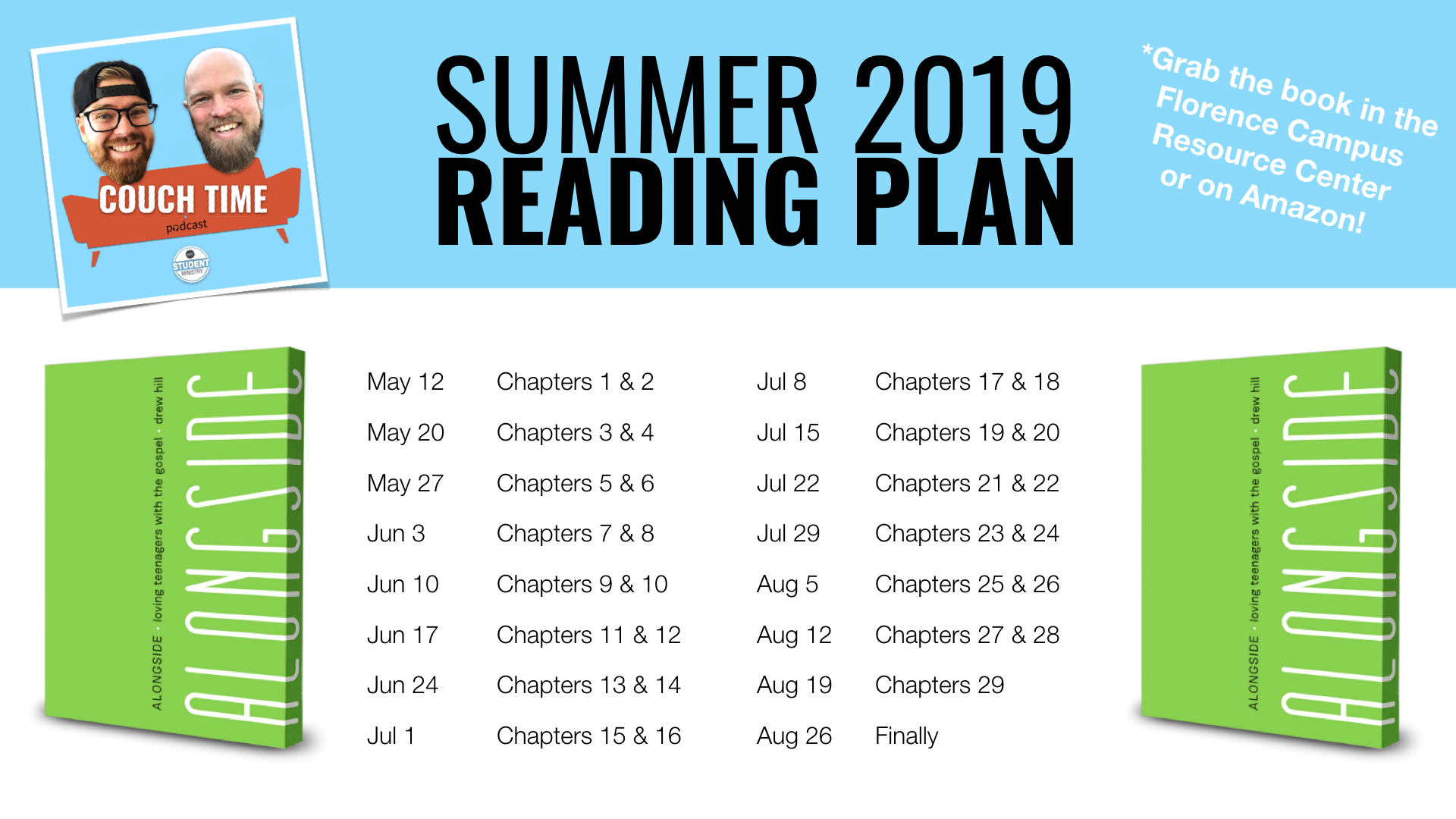 ---