Doing whatever it takes to bring students to Jesus | Couch Time (6/10/19)
Join our Summer Book Club ➡️ Click Here
In this Episode: Chapters 9 & 10 of Alongside
CHAPTER 9
– Doing whatever it takes to bring students to Jesus:
Shapes what we think.
Shapes what we do.
Shapes what we how we spent our energy.
It radically effects everything.
– Every-time I am aimless I am ineffective and defaulting to all the wrong things:
– Hebrews 12: there is a destination and His name is Jesus.
– Be careful about competing destinations.
– Bringing face-to-face with Jesus > Mere behavioral modification
– What is the goal, direction, and destination that we are communicating to kids?
CHAPTER 10
– Create memories and milestones for students to learn about Jesus in our lives.
– Are we sharing some of the defining moments in our lives with our children?
– Helping our kids learn about milestones in their own lives.
– Help your kids see Jesus in their milestones.
You can this book on Amazon, or in the Florence Campus Resource Center.
How you can participate:
– Listen & take notes.
– Listen, read, and take notes.
– Listen, read, and discuss with others.
Announcements
Check the website this week for our Summer Calendars: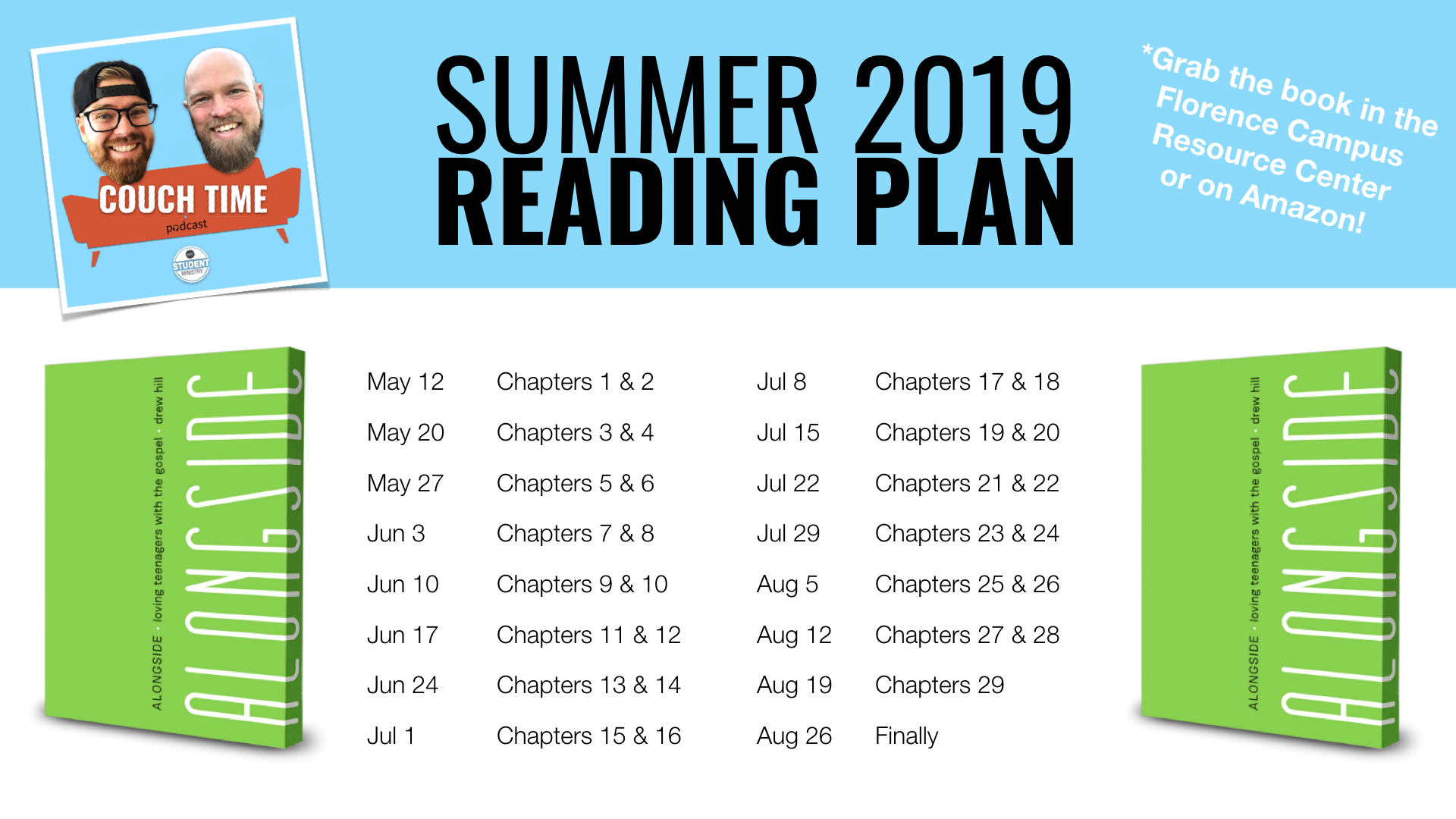 ---