Josh totally cried ("Alongside" Book Club Chapters 3 & 4) | Couch Time (5/20/19)
In this episode:
We talking about chapters 3 & 4 of Alongside, by Drew Hill
Chapter 3 – The Deep End
How will you notice your student?
Will you jump into the deep end in spite of the lies that try to hold you back?
Chapter 4 – Hijacked
Do you see your student as precious?
How do you share your life with your student?
You can this book on Amazon, or in the Florence Campus Resource Center.
How you can participate:
Listen & take notes.
Listen, read, and take notes.
Listen, read, and discuss with others.
Announcements
Check the website this week for our Summer Calendars.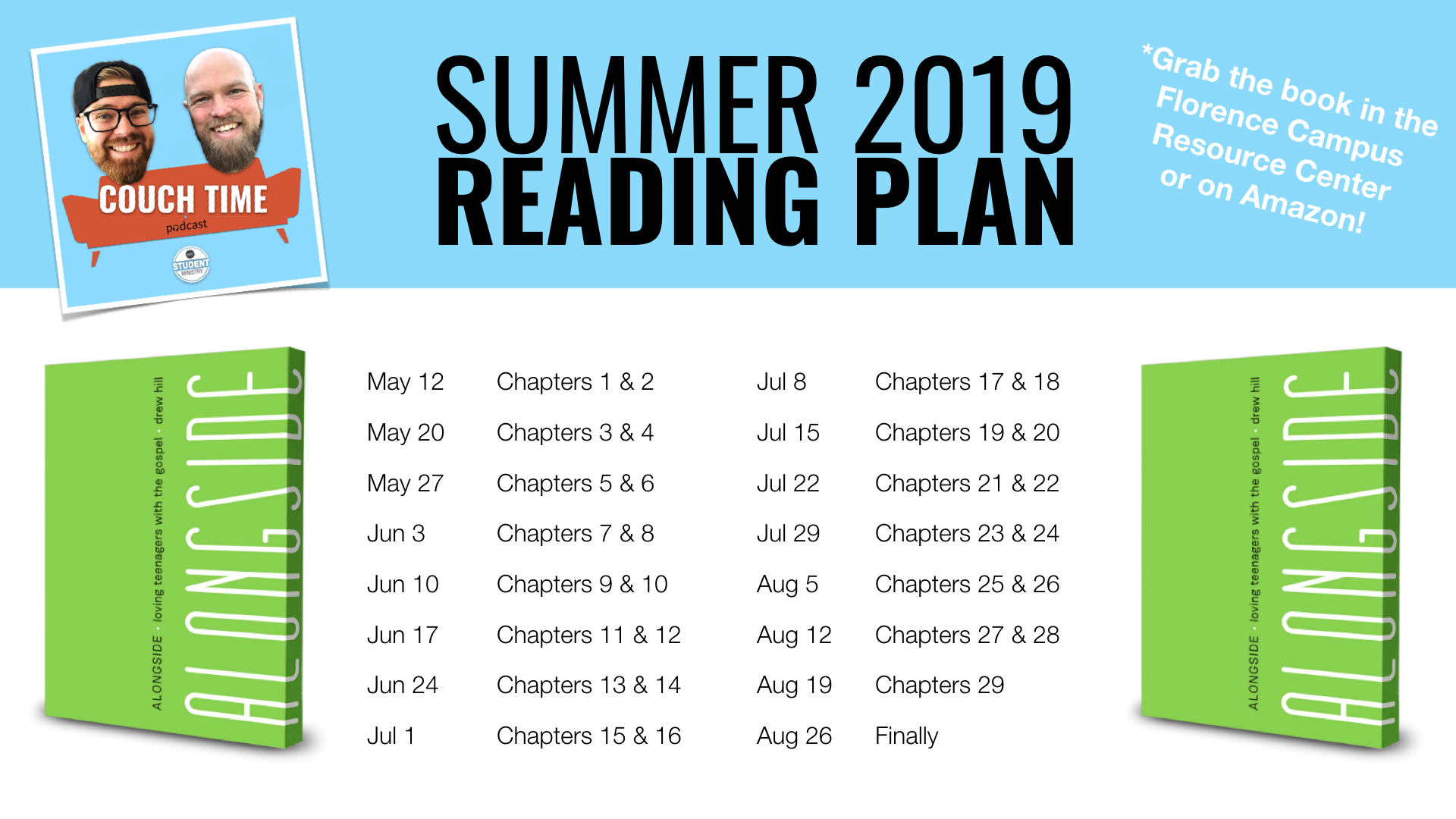 ---