Sunday Recap – 3/17/19 | Couch Time
Suggestions for the podcast? Emails us at [email protected] with ideas.
BLOOD. (How's that for a teaser?)
Passage: Hebrews 10:1-18
Our sin was so bad that it needed to be paid for by blood, by something or someone dying.
Jesus came to pay for sin once for all.
Points & Questions:
Are you setting the tone in your home for what it looks like to see, acknowledge, seek forgiveness, and repent of sin?
Do your kids see you do this?
Guards come down when you are honest with your sin with your kids and set the example.
Spend time thinking about how bad your sin is that it required the perfect Son of God, Jesus, to die.
View and interact with your kids in the joy of your sins being forgiven.
📢 ANNOUNCEMENTS 📢
3/24 – Sunday MORNING sermon topic: Pastor Peter will be speaking on abuse.
3/31 – Sunday NIGHT: Parent Equip Night with guest speakers and 4 families getting money towards camp!
📖 G.O.A.T. Reading Plan –> click HERE to download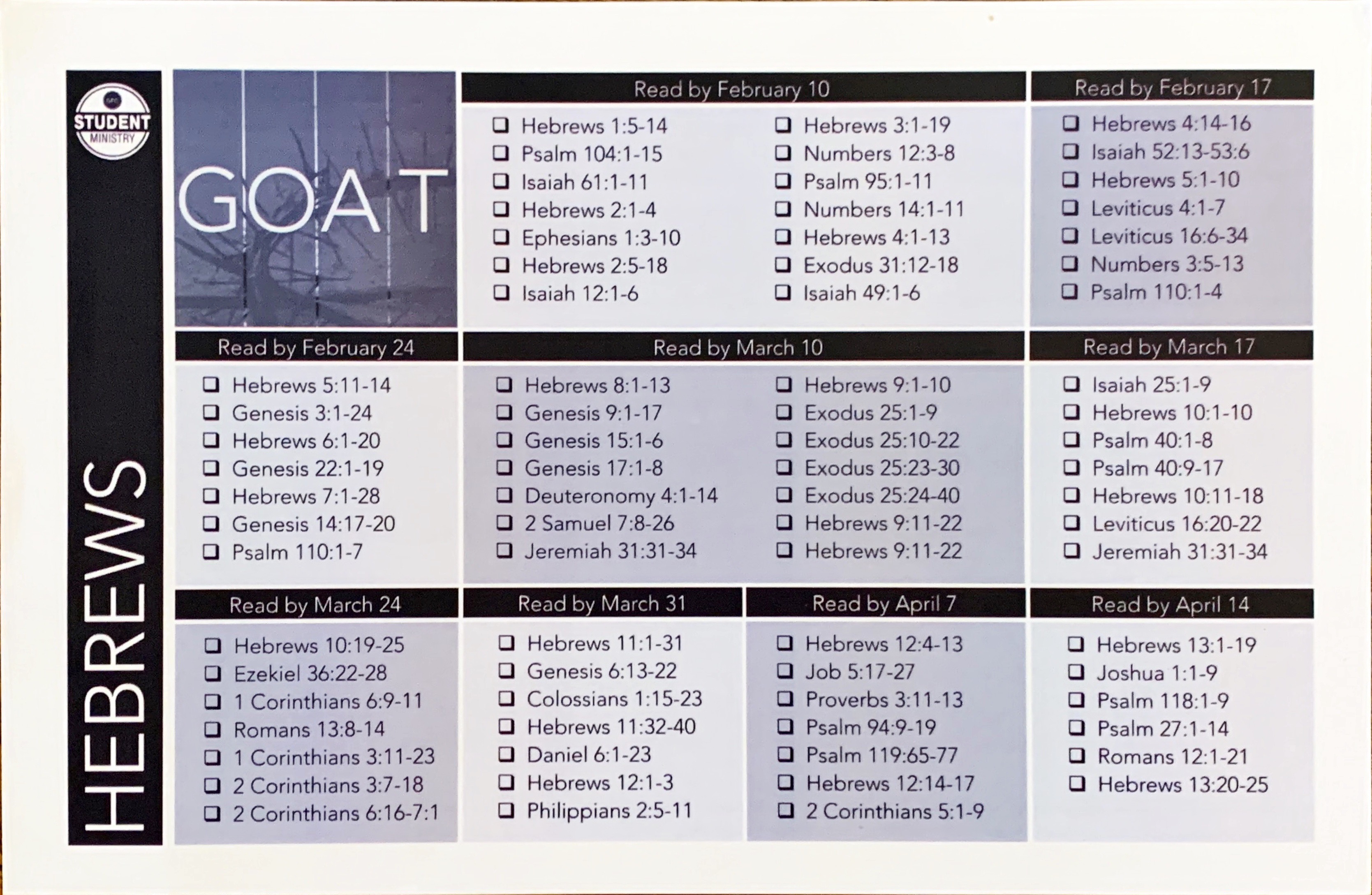 ---