Sunday Recap – 3/10/19 | Couch Time
Ways to be present with your kids and lead by example.
Principle #1: Be Present
– Show Up Mentally (intentional engagement)
– Show Up Randomly (randomly find ways of drawing near to your kids)
Principle #2: Making It Personal (Lead example)
– Be in a community group (find one HERE)
– Set priorities (spiritually and relationally)
– Be real (show your kids how to go through hard things while clinging to and being affected by Jesus)
Ultimately: Pursue Jesus, for JESUS…be an example as an overflow or a by-product.
The best thing you can do for your kids is to work on your relationship with your Savior.
📢 ANNOUNCEMENTS 📢
– March 31 | Parent Equip Night (5-7:15pm) & 💸💸 towards camp! (listen for details)
📖 G.O.A.T. Reading Plan –> click HERE to download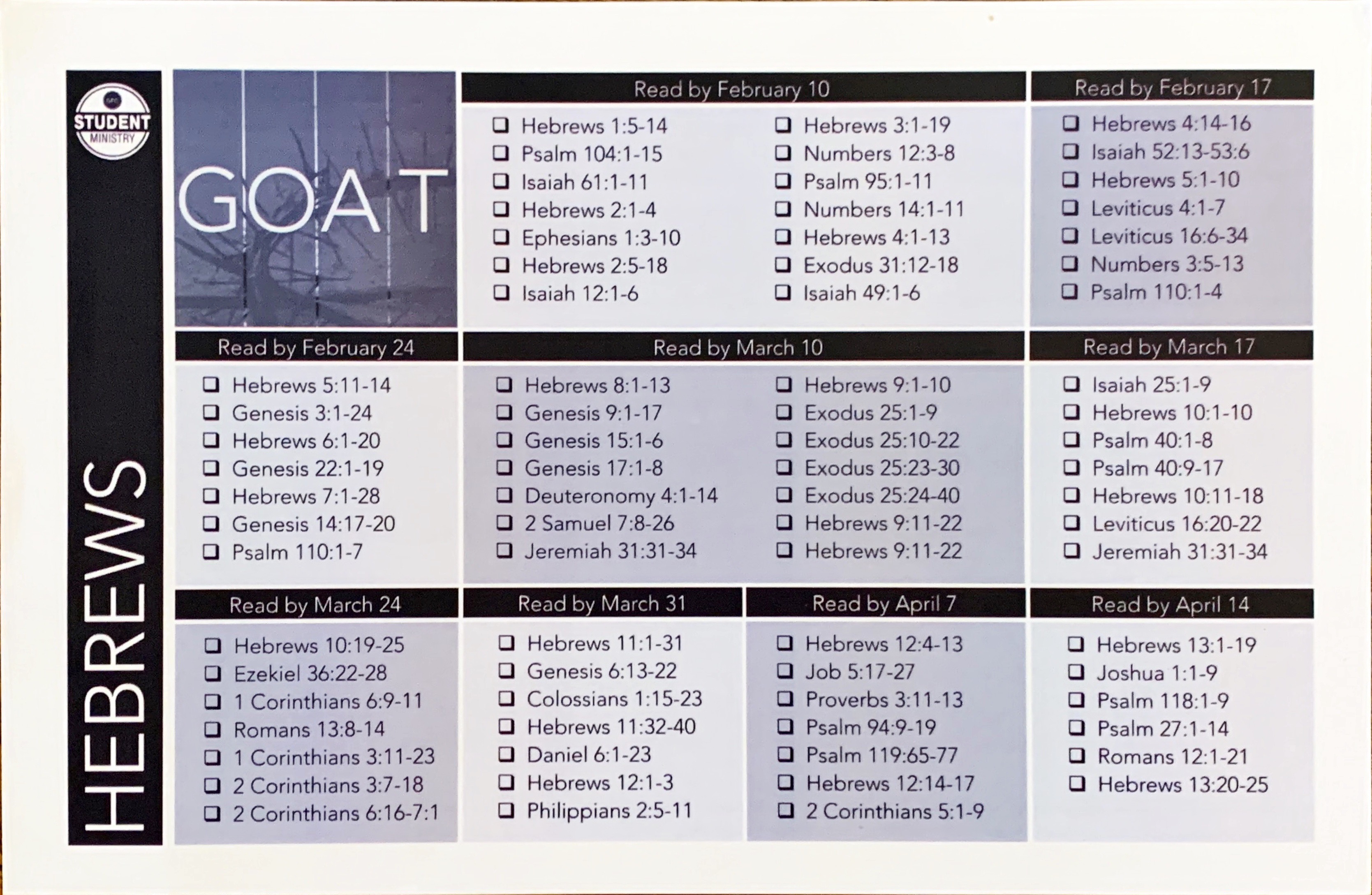 ---