Sunday Recap – 3/3/19 | Couch Time
Do you have a question or topic you'd like us to cover?
Email us at [email protected] and we'll do our best to give a response. 😁
Sunday Recap | 3/3/19
Jesus' obedience vs your obedience
Who do you think is going to win?
Hebrews 8 talks about the old and new covenants. What's a covenant you may ask? It's an agreement between two parties.
A few bullet points on conversations you can continue this week:
– What stood out to you?
– Was there anything that was confusing?
– Do you feel like you have to do things to earn God's approval?
– How does you're relationship with God work? (what do you do, and how do you receive from God?)
– How would you live differently if you really believed that God has shown you mercy and has completely forgiven your sin?
📢 ANNOUNCEMENTS 📢
– March 10 | *OFF WEEK* (Leader Equip Night)
– March 31 | Parent Equip Night (5-7:15pm)
📖 G.O.A.T. Reading Plan –> click HERE to download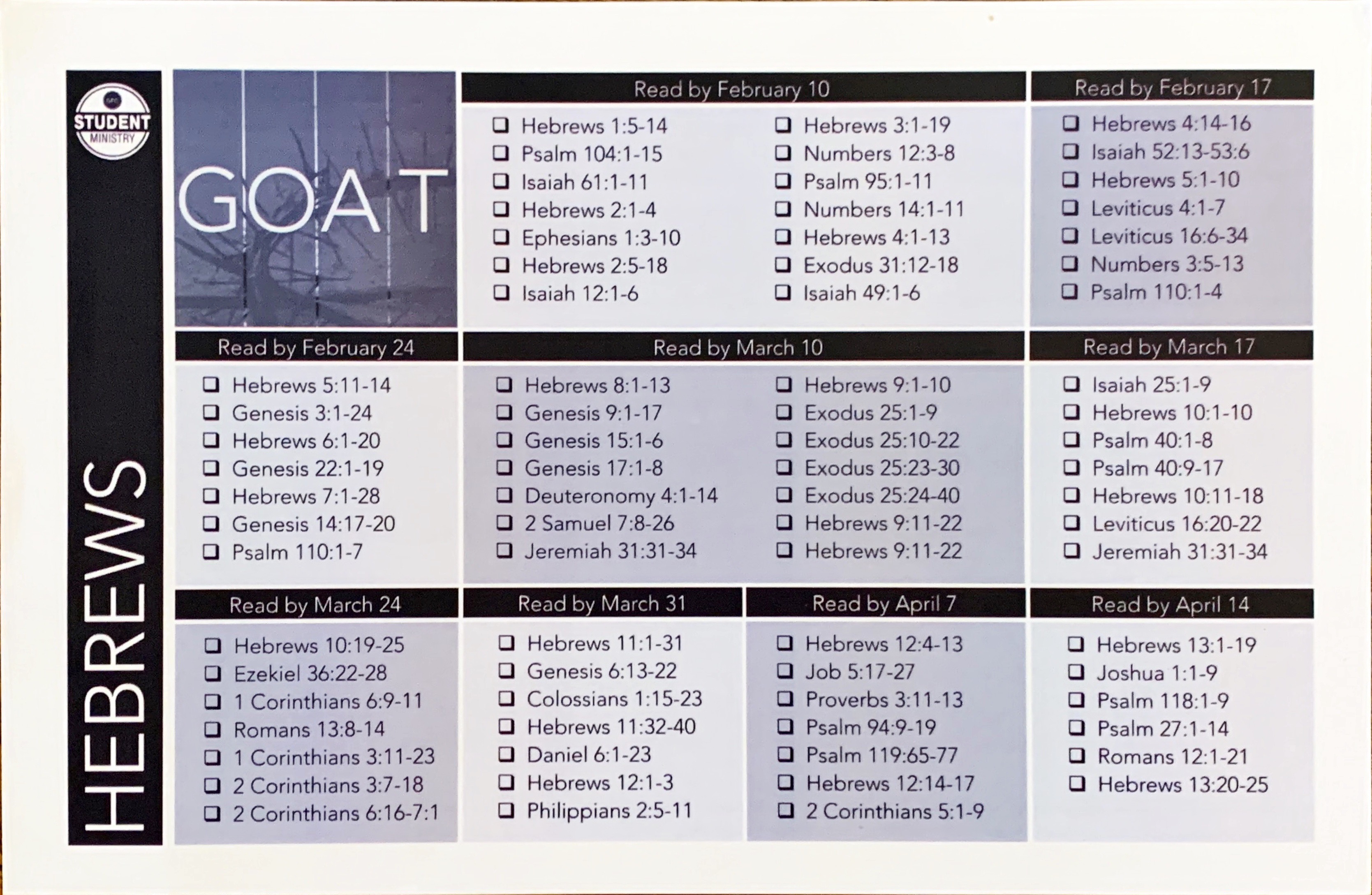 ---