Sunday Recap – 2/10/19 | Couch Time
Teaching recap and discussion questions based on Hebrews 3:1-4:13
High School
Hold fast to Jesus because He is the greatest of all time, and He offers eternal rest for those who persevere.
3 Tools To Help You Persevere

Consider Jesus (3:1)
Learn from history, specifically the Bible (3:7-11)
Fight together (3:12-13)
Middle School
Jesus's rest is the best. So, today, if you hear God's voice, don't harden your heart. Do everything you can to get the best.
Jesus' rest is the best.
Listen to God's voice
Don't harden your heart
Turn to Jesus TODAY!
Questions & Follow Up Exercises
*Lead with your own life experience and vulnerability.
Write down 1-3 things that you have a hard time believing about God. (Character, intentions, promises)

Write what makes you feel this way.

Write down what is true about God in that situation.

What are things that you are tempted to consider more important than Jesus?
*Email us at podcast[at]graceky[dot]org with any ideas for topics that you'd like us to cover on the podcast!
G.O.A.T. Reading Plan –> click HERE to download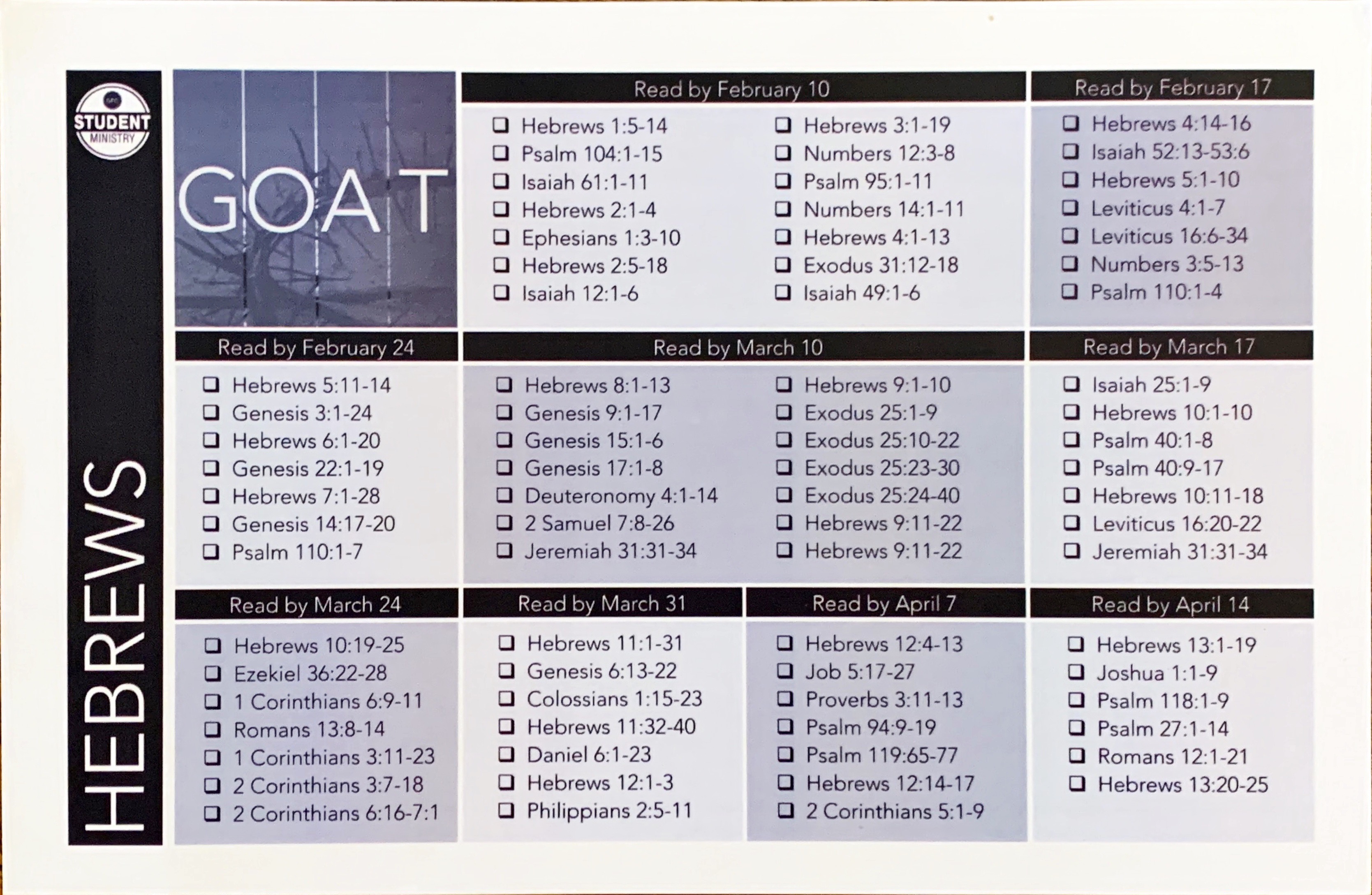 ---