Grace Kids
One generation shall praise your works to another and shall declare your mighty acts
Welcome to Grace Kids at Grace Fellowship Church!
Grace Kids is a ministry to children from birth to 5th grade. We have a BIG vision for our children. We have a BIG God who can fulfill that vision.
During this time of being healthy at home, check out GraceKids @ Home!
We love Jesus Christ, the gospel, and children!

We want all children to feel loved when they join us.

We want to share the joy, love, hope, and peace of Jesus Christ.
Meets Sundays during all services at Florence Campus Meets Sundays during all services at Fort Thomas Campus Meets Sundays during all services at Independence Campus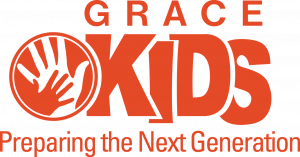 Our vision is, "That God would raise up a generation of Christians who have the courage to stand, the confidence to speak up, and the heart to sacrifice because they're committed to the truth of God's Word, the mission of God's church, and the mercy of God's Son—Jesus Christ."