What would you do if members of your own church - sent out to difficult places to spread the Gospel - urgently needed something?
Imagine this: you've moved your family to a difficult place for the sake of the Gospel. Once, every year or so, there's a gathering of many other people, just like you. For a few refreshing days, you can laugh, cry, worship, and sing in your own language with people who understand you. This gathering is like an oasis in a desert for these isolated workers, and it really exists! It's called an Annual Regional Conference. After several years of it not being held, years of isolation, uncertainty, adjustment, and angst, our faithful brothers and sisters serving in South East Asia are finally able to fellowship together.
But as of today, this conference is on the verge of being canceled again. Not because of travel restrictions or medical advisories, but for the lack of funds and willing hands to help serve.
The organizers cannot hold the conference without 15 adult volunteers to assist with the children's program.
With travel expenses around $2,500+ per person, there is a desperate need for generous givers to step up and help fund these volunteers.
Would you consider giving to help others go?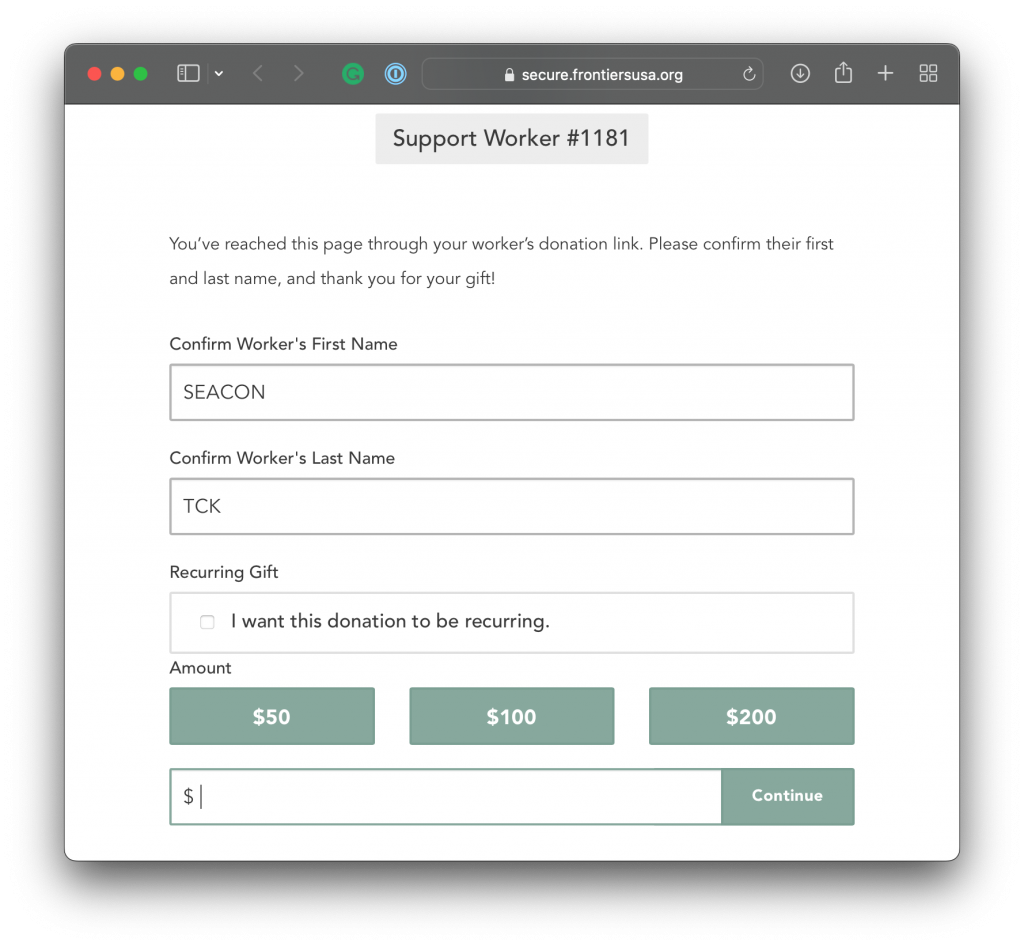 HOW TO GIVE
Click on the Donate Now button below.
In the "Confirm Worker's First Name" field, type: SEACON
In the "Confirm Worker's Last Name" field, type: TCK
Then input the amount that you wish to give.
*This fund will go directly to helping with the expenses of the volunteers to get to the conference.
Could you or someone you know be available for a service trip from October 4-18, 2022?
Are you over the age of 18? Are you willing to complete the online training before the trip?
If so, please consider volunteering:
You must be 18 years of age or older
You must be fully vaccinated against Covid (country requirement)
You must have a valid passport
You must be willing to travel to Bali (50 hours there and 50 hours back)
You must be available to leave on October 4, 2022, and expect to return on October 18, 2022; 4 travel days, 16 service days (the dates are not negotiable)
Your work would be with 40 children of workers from infancy through high school age
If you cannot meet these requirements, please consider providing the funds for someone else to volunteer!
This conference is less about seminars and workshops and more about worshiping together as a family, encouraging one another as fellow workers and bearing one another's burdens through counseling, prayer, and rest. For many workers, this gathering is the highlight of their year, and it has been a long time coming. We are praying that God will make a way to provide for the children of this conference so that it won't be canceled.
Thank you all for helping push the Gospel to the least reached places on Earth. God is with us!
Dave Wernz
Director of Missions & Mobilization
Grace Fellowship Church