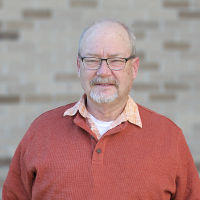 Life Story
I grew up in Cold Spring, Kentucky, as the second oldest of six siblings. I attended Catholic school for 12 years, and married my wife Pam at age 23.
Twelve years and five children later, when I was 35, we attended a meeting to learn about home educating our kids. Listening to the speaker discuss godly parenting, I realized for the first time that I was not a Christian, and my eyes were opened to my need for Christ. My wife was currently attending a local Baptist church, through which God provided a mentor to teach me the Bible. We were later invited to GFC by friends who were in the process of planting it. Throughout the course of my walk with the Lord, I've been continually encouraged by Philippians 4:4-7, which makes the nearness of God all the more real to me.
Pam and I have been married since 1979. Our children have all married and are serving the Lord throughout Northern Kentucky, and have also given us the blessing of 19 beautiful grandchildren. Outside of time with my family and GFC, I love being outdoors- particularly hunting and fishing.
I have been serving as an Elder since 2016 and truly enjoy working alongside so many others who love the Lord.
Hope for GFC
My hope for our church family is that we would have a great influence sharing the gospel and reflecting Christ's great love throughout the Greater Cincinnati area and wherever the Lord leads as we send missionaries out across other nations.