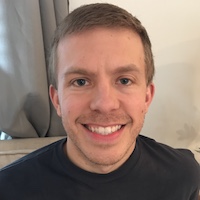 Life Story
I grew up with two loving parents and an older brother. We attended church every Sunday but it wasn't lived out throughout the week. For me, church was just about showing up.
In the summer of 2010, I began meeting new people through a college classmate who also happened to be an international student. I joined many of my new friends for weekly international student nights at the Baptist Campus Ministry (BCM) on the Northern Kentucky University campus. It was at the BCM where I met a friend who shared the gospel with me. I could see what God meant to him and how Jesus shaped his life. Later that summer, I submitted my life to Christ and repented of my sin.
I'm really encouraged by Ephesians 2:1-5. This passage is a wonderful reminder that we have been saved by God's grace out of our trespasses and sins. We have new life with Christ by no merit of our own, but by God's great love and mercy.
I first attended Grace after some BCM friends encouraged me to come. Shortly after, I became involved in a Community Group. Having never been involved in a Community Group before, it was refreshing to see others, young and old, living out their lives for Christ. As a new believer, I was blessed by the encouragement from the men in the group as I began my walk with Christ.
I've now been serving as a Deacon at GFC since December 2017. I've also been blessed to serve on the welcome team as it allows me to meet a lot of people. I have the opportunity to connect them to Community Groups and serve teams. It's exciting to see how God will use them to further His Kingdom.
I'm married to Hannah and we have two children. For fun, I enjoy outdoor activities, playing tennis, spending time with family and friends, reading, and learning new things.
Hope for GFC
I hope that Grace continues to stay true to God's Word. I pray that we are able to reach people locally and globally and that they may come to know Christ and further His Kingdom.