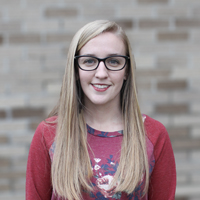 Katie Ballard
Operations Admin
Life Story
Jesus first opened my eyes to His saving grace the summer before my senior year of high school. I remember listening to a speaker preach with such clarity and conviction and the Holy Spirit used those sermons to change my life for eternity. God also used that time to impress upon me the value of being open and honest with others in everyday struggles. In Christ there is freedom and there is no reason to hide or be afraid. Praise the LORD!
God has been showing me how messy and precious His children are, myself included. It is a temptation to bank on the salvation attained through Christ and forget about the sanctification spoken of in the Bible. But the depth of joy found in obedience to Christ is worth pursuing for a lifetime! Coming alongside brothers and sisters to love them through their trials and temptations and being loved and carried through your own is an incredible blessing of the body of Christ.
As far as family life, I am married to a gorgeous fella and have two wonderful girls. I love drumming, budgeting, hand embroidery, sports of all kinds, dancing, playing Mario video games and board games, philosophizing, watching movies/comedy specials, and laughing in general.
Hope for GFC
My hope for GFC is that we continue to grow and be known as loving believers, authentic with each other and the world. I pray that we can stand in truth, live in grace, and share with everyone the precious love that Christ has poured out on us.