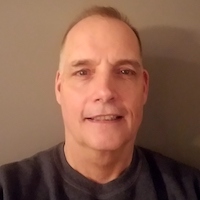 Life Story
I grew up as a country boy. I remember my mom playing the piano often. My brother, sister, and I tagged along with her until the message of the gospel became real to us. I was saved during a revival service where my uncle was preaching.
I have recently been encouraged by Proverbs 3:5-6. There was a period in my life that I wanted to be in charge and live as I saw fit. Doing what I thought was right in my own eyes left me broken. As a result of walking my own path, my marriage failed, I struggled financially, and I struggled with alcohol addiction. I came to the end of myself and in complete surrender, I fell into the mercy of our Lord. He truly set me free. Through following His guidance from His Word, my life is now abundantly full of countless blessings. He is my Lord and Savior.
We first came to GFC because we lived so close and became intrigued. We loved the Bible-based messages. We moved to Newport, KY at the same time the Fort Thomas Campus opened so we joined the Fort Thomas launch team.
I've been serving as a deacon at GFC since January 2018. My favorite thing about serving here is meeting so many sweet people. In my free time, I like to ride my bike. My wife and I sometimes pull out the tandem bike to test our trust in one another and have fun together.
Hope for GFC
I hope that we continue to grow strong disciples of Christ.