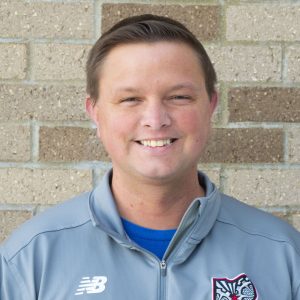 Jesse Fleming
Florence Campus A/V Coordinator
Life Story
I was adopted when I was nine years old by my grandmother's pastor and his wife, Brad and Stephanie Goodale. I have three younger siblings. I graduated from high school in 2009 and I achieved my Associate of Arts degree from the University of South Carolina in 2011.
I came to know the Lord in 2013 through Pure Life Ministries. I had long struggled with bitterness from my childhood and fear of possible harm by everyone around me. I committed Psalm 139:1-14 to memory and it brought much comfort to me during this time. I realized that no matter how unworthy I felt, the Lord was always nearby and ready to come alongside me for deliverance, healing, and salvation. God began to heal many hurts and allowed me to open up for the first time to my adopted family about my struggles and feelings.
I started coming to Grace through the monthly visits with Pure Life Ministries. The worship and the teaching of the Word attracted me. I had never heard such an effective preaching team as I did at Grace. After graduating from the program at Pure Life Ministries, I felt so personally connected and called to Grace, I began attending regularly.
One thing I enjoy most about now serving at GFC is getting to see all the hands raised in worship from the sound booth. I see so much emotion within families as they cherish those moments together. I love to see people share joy, hugs, and tears as they support one another in whatever they are going through.
For fun, I enjoy going to the movies (especially Marvel/Star Wars films). I spend A LOT of time going to Taste of Belgium in Norwood, Ohio, where I have eaten many a Waffle & Chicken.
Hope for GFC
I hope that we continue to keep the main thing, the main thing. I want us to seek to make Christ known among the nations and I hope we will always be more about His name than our name.