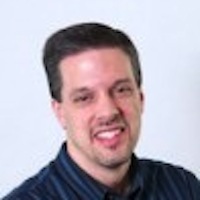 Life Story
I was raised in a Christian home. My father was a pastor and my mother was a godly, self-sacrificial woman. Ever since I can remember, I was always in church and Sunday school.
I was saved on October 30, 1973. I heard the gospel from an early age but I wasn't truly convicted of my sins until our church's annual revival week. After we got home from the service, I told my mom that I wanted to become a Christian. She helped me to fully understand that I was a sinner, that Christ died and shed His blood to pay the price for my sins, and if I accepted Jesus, I would have eternal life. That night I prayed and asked God to come into my life and save me.
More recently, God has been teaching me is that He is sovereign and in control of all things. No matter what my circumstances, I know that God has allowed them, both good and bad, and that He is using those circumstances to carry out His plan for my life.
My family and I first came to GFC after we were relocated to the Cincinnati area in 1996. We were looking for a church that had sound Bible-based doctrine, a contemporary worship style, and a small group ministry. GFC was the third church we visited and I was really impressed. My family and I knew we had found our new church home and we have been here ever since.
I have been serving as a deacon at GFC since 1999. I also served as the church treasurer and counted the weekly offerings. One thing I enjoy about serving at GFC is the many close friendships I have developed over the years as we have served together on a ministry team.
I'm married to my lovely wife, Sandy, and we have three wonderful children. For fun, I enjoy sports of all kinds, but especially basketball, running, and golf. I loved watching my kids compete in sports as they were growing up and being their #1 fan.
Hope for GFC
My hope is that no matter how big the church gets, or how many different campuses we have, you can still get that smaller church feeling and experience. The best way to accomplish this is to develop close relationships with a smaller group of people through serving together on a ministry team or doing life together as part of a Community Group.