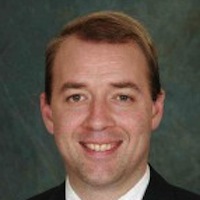 Life Story
I was born and raised in Lebanon, Tennessee, with Christian parents and one older sister. I attended public school and went to our community Southern Baptist Church every time the doors were open.
I recall the Spirit working in my life at the age of nine during our church's Vacation Bible School. I remember being aware of and convicted of my sin and my need of a Savior. I was baptized that year. As I grew and matured, God revealed more of His truth to me through His Word, His church, and His children. College was an eye-opening time of growth, learning more about God's sovereignty and grace.

While at college, I met my wonderful wife, Holly, and we married in 1996. We have five children: Nathan, Lydia, Grace, Lehney, and Noah.  We discovered that one of my daughters was born with a congenital heart defect when she was 3 years old and would need open heart surgery imminently. As a physician, I was well aware of the complications that could occur, but prayed to God for greater trust and peace. The night before the surgery, I felt the grip of God's kindness so powerfully. He was with me, and would be faithful – faithful to give grace EVEN IF my daughter did not survive. Had I not been to that fearful place, I would not have felt the preciousness of His presence so deeply.
After moving to Hebron Kentucky, we prayed that God would provide a church where the Truth was boldly proclaimed, God's sovereignty and Word were held in high esteem, and the necessity of Christ's daily grace was preached. Grace Fellowship was a perfect blend and I have served as a Deacon since 2011.
Hope for GFC
I hope that we will continue to hold high the cross of Christ in our community and world! I hope that we can continue to preach what is true, even when it is hard and unpopular. I hope that we will provide a place where believers can continue to be open about their sin, be loved, and be encouraged to repent and grow by the faithful counsel of His Word, the fellowship of His children, and the conviction of His Spirit.