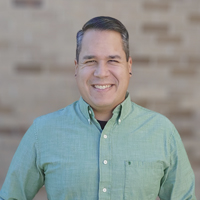 Dave Wernz
Director of Missions & Mobilization
Life Story
I grew up in a Christ-following family who was heavily involved in local churches and cross-cultural ministry. I was homeschooled until high school and spent most of my childhood at our family farm.
I made a decision between heaven and hell at age six (I picked heaven). However, I didn't put any real effort into knowing God or forming a relationship with Him until my sophomore year of high school. The ministry of Young Life at my high school challenged me to take my faith, or lack thereof, as seriously as God does. They also provided a structure to practice the basics of evangelism and discipleship. This has done more for my knowledge of and affection for the Lord than anything else in my life.
More recently, God has slowly been teaching me to repent of unbelief. It seems that all my sin, either the wrong I do or the good I choose not to do, comes from the parts of my heart that do not believe God's promises or trust His character. It's embarrassing to say that I still don't trust Him after all He has done for me, but He is as patient as He is kind.
My parents were some of the original members of GFC. I appreciate the teaching, but I stayed because of how strategically GFC approaches cross-cultural ministry. One thing I enjoy about serving at GFC is how people aren't afraid to say they were wrong. There is very little pressure to maintain the illusion of perfection.
As for my family, my dad is a farmer and the most patient man I know. My mom is from the Philippines and the only extrovert in our family. She passed away in 2007, but she loved Jesus more than most, so we'll see her again soon. I have one sister, who taught me that faithful obedience to God without faithful affection for God is not as faithful or obedient as I think. I'm married to Andrea, who serves as a constant reminder of what faithful affection for God can look like.
Hope for GFC
I want GFC to be a regional catalyst with a global impact. Meaning, I want our people to rally, inspire, and provoke the Christ-followers in greater Cincinnati to strategically invest their resources until Jesus is known and loved in the entire world.