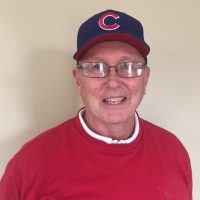 Life Story
I had a wonderful childhood with a large family and warm, caring parents who loved me well. I had a good high school and college life and enjoyed my studies and athletics.
I gave up my career in Arizona to come home and work with my dad during a very rough economic time. When the business failed and both of my parents passed away, life turned very dark. I began searching for God. He led me to my wife who then led me to a conference we attended where I gave my life to Christ. My faith was later refined by fire through Pure Life Ministries.
I am encouraged by James 1:19-20. "So then, my beloved brethren, let every man be swift to hear, slow to speak, slow to wrath; for the wrath of man does not produce the righteousness of God." I'm very proud and humility is a valuable, godly attribute that I desire. The Lord shows me daily how I can grow in becoming more like Jesus in His humility.
The Lord originally led me to GFC through Pure Life Ministries and I've been serving as a deacon since 2017. One thing I enjoy most about serving at GFC is getting to see others get excited about serving because they see the joy it brings to others.
I am married to Anne and I can honestly say that she is my best friend. It's just the two of us and our three dogs… kids! Some things I enjoy are woodworking, remodeling homes, golf, dining out at new places, day trips, shopping with Anne, and counseling. Oh, and of course, disc golf with a good friend here in the church, Roger Patterson (bucket list… beat Roger!).
Hope for GFC
To continue reaching out and bringing souls to Christ. I pray that we continue to widen our reach because the Truth taught here is worthy to be shared.